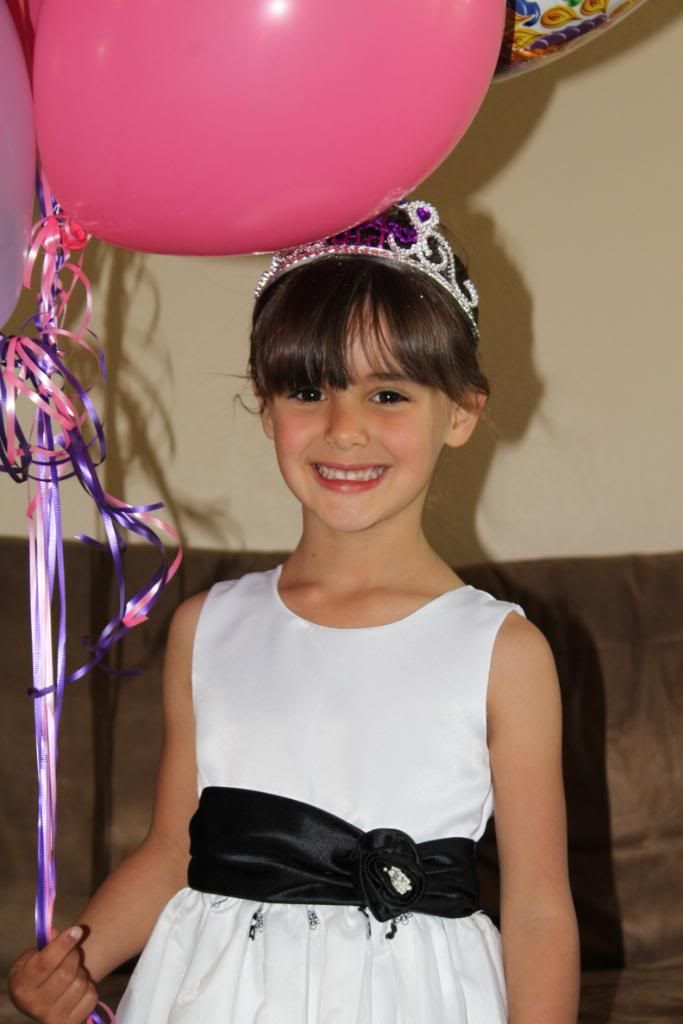 My baby is 5 years old!
When she woke up, she got to pick whatever she wanted for breakfast—she picked a sunshine breakfast (scrambled eggs with toast cut into triangles to look like the sun). Then she got to open presents from our family, including a new big girl bike! After she got to play with her presents for a while, it was time to go to Drew's baseball game. She is such a sweetheart, she didn't mind sharing her day with her brother at all. In fact, while we were at the game she asked for a slurpee. I normally say no, but I said, since it's your birthday, you can have one. She thought about it for a minute and then said, "but I'm going to have cake and ice cream at my party, so that will be too much sugar." I am impressed by her growing responsibility—only 5 and making healthy eating choices.
Ava woke up to birthday decorations!
Sunshine breakfast for my sunshine girl
Opening Presents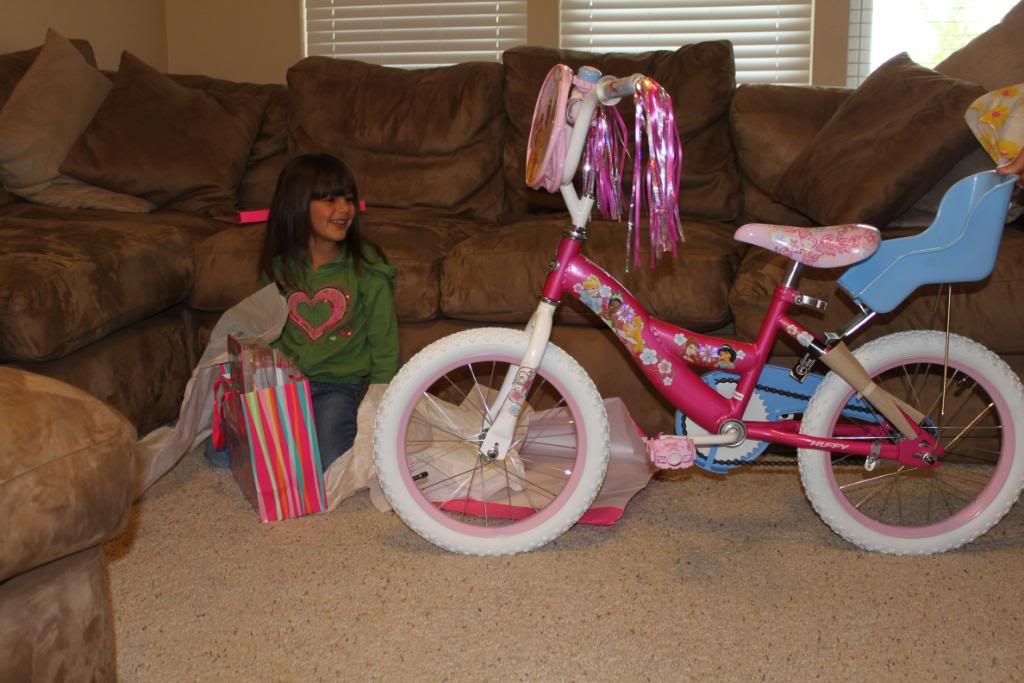 A big girl bike!
This year Ava's birthday fell on a Saturday, so we got to have her party on her actual birthday. She wanted to have a Barbie party with a piñata. So, we invited some friends from school and church over to celebrate. We had necklaces, bracelets and rings for the girls to wear, as well as little tiaras, hair glitter and shimmery eye shadow and lip gloss. Then we had a Barbie fashion show! We also played a couple of games before going outside to do the piñata! Everyone had a turn to hit the piñata blindfolded, then without the blindfold, then finally Drew finished it off for us. After the girls collected their goodies, it was time to go back inside for Barbie cake and ice cream, and then more presents!
Party Food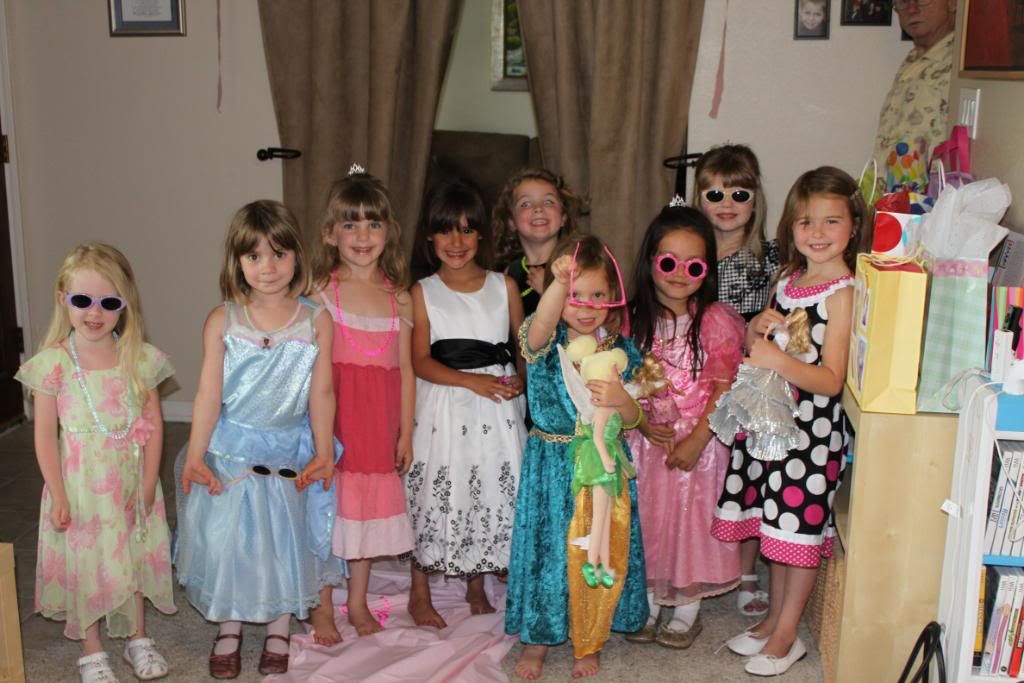 Party Girls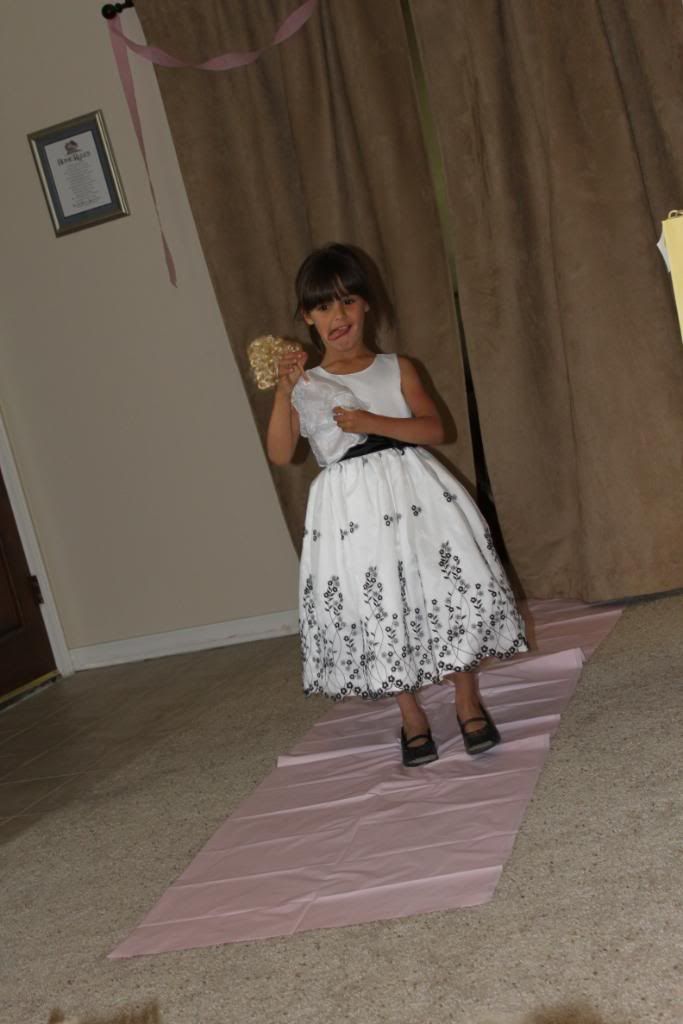 Ava walking the Barbie Fashion Show Runway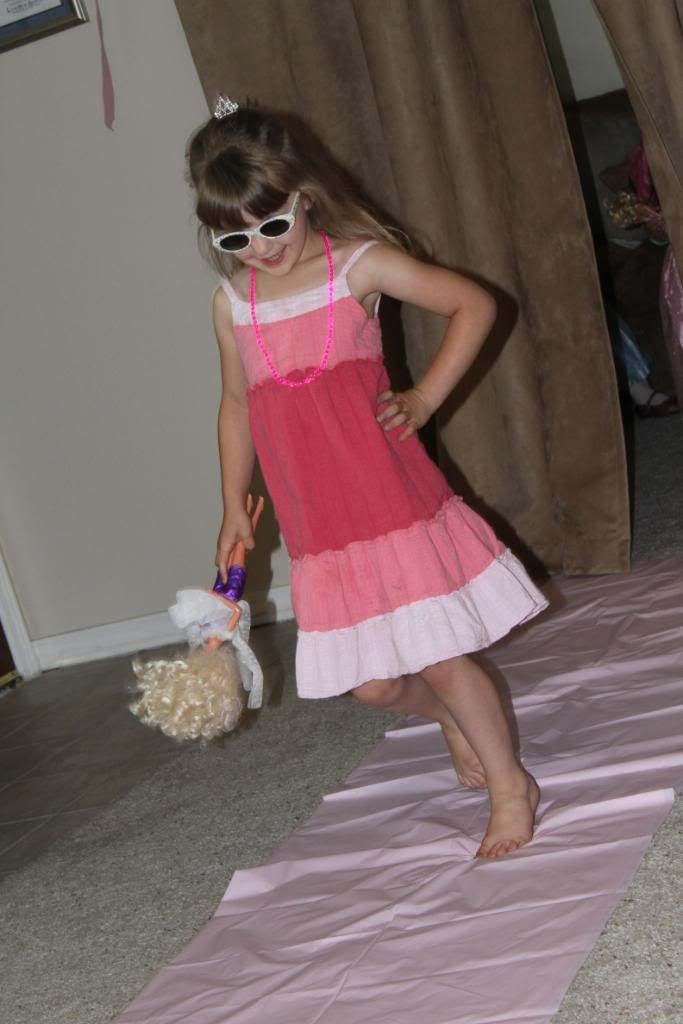 Keilani walking the runway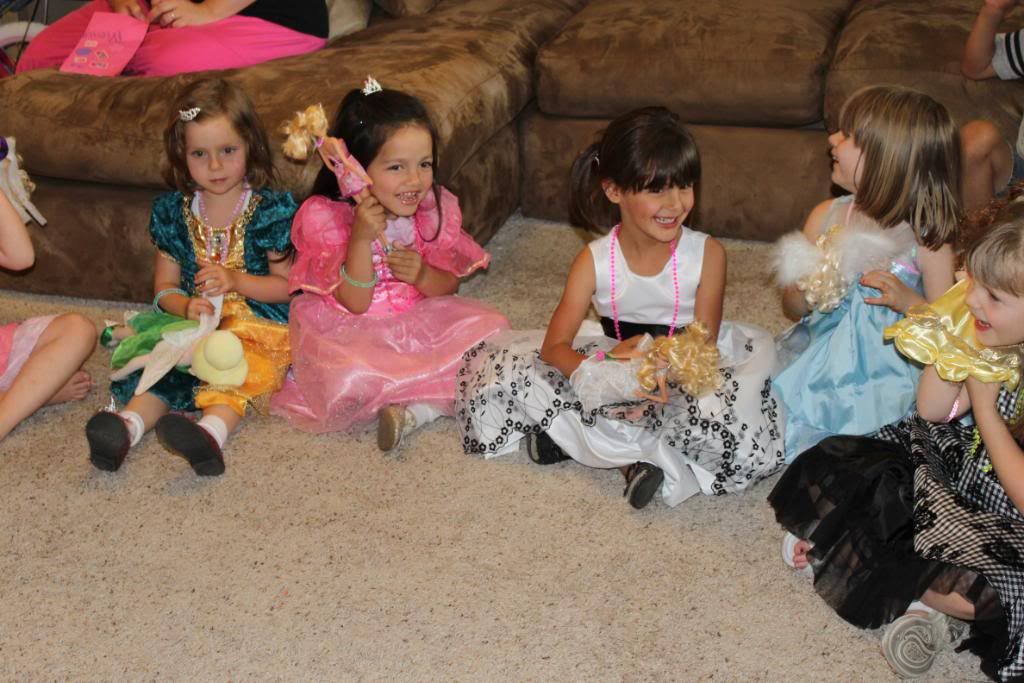 Playing "Barbie Says"
Pinata Time!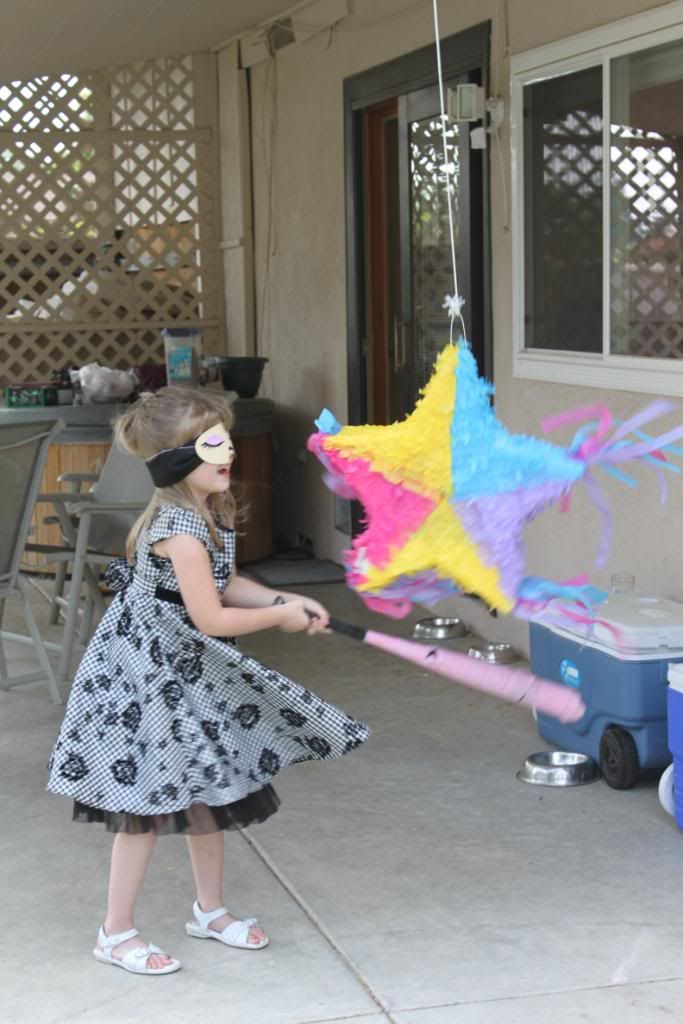 Molly takes a swing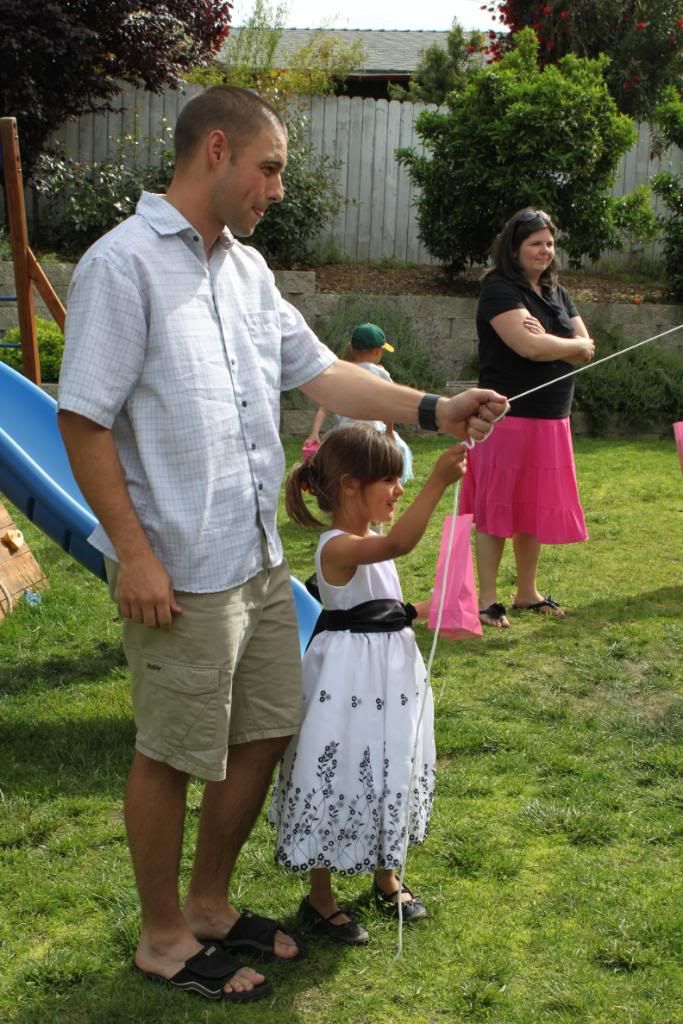 Ava wanted to help Daddy work the pinata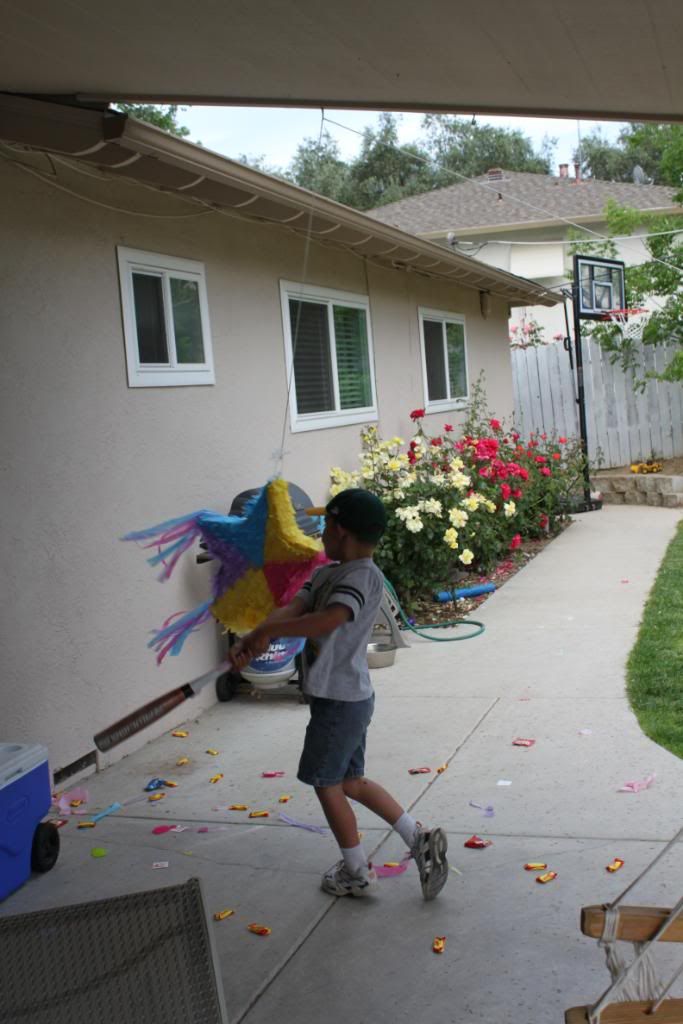 Drew finishes it off for us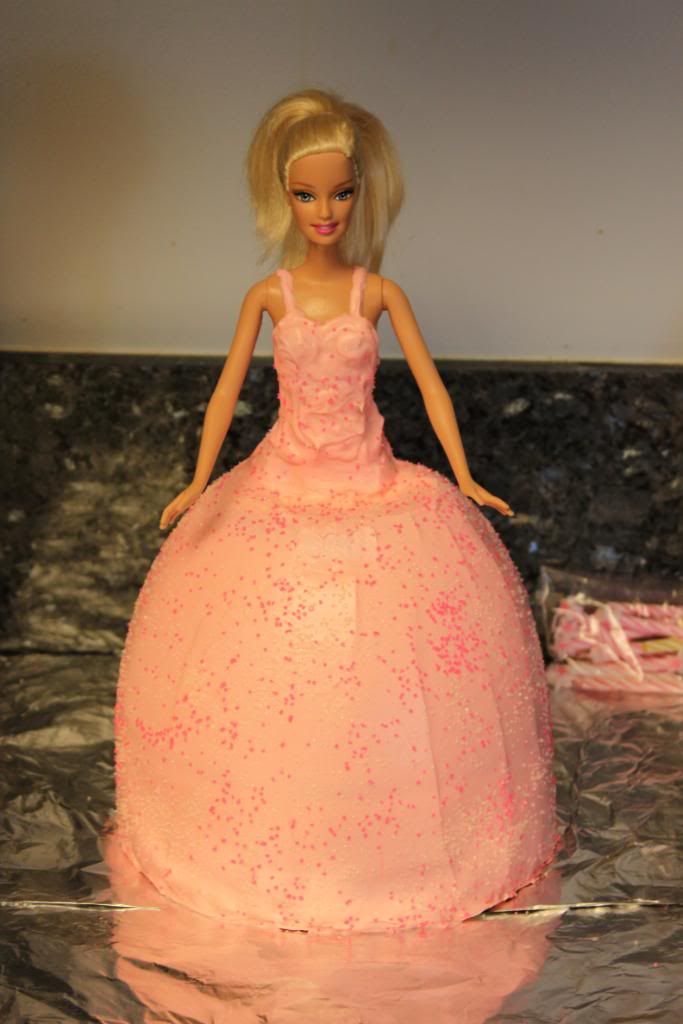 Barbie Cake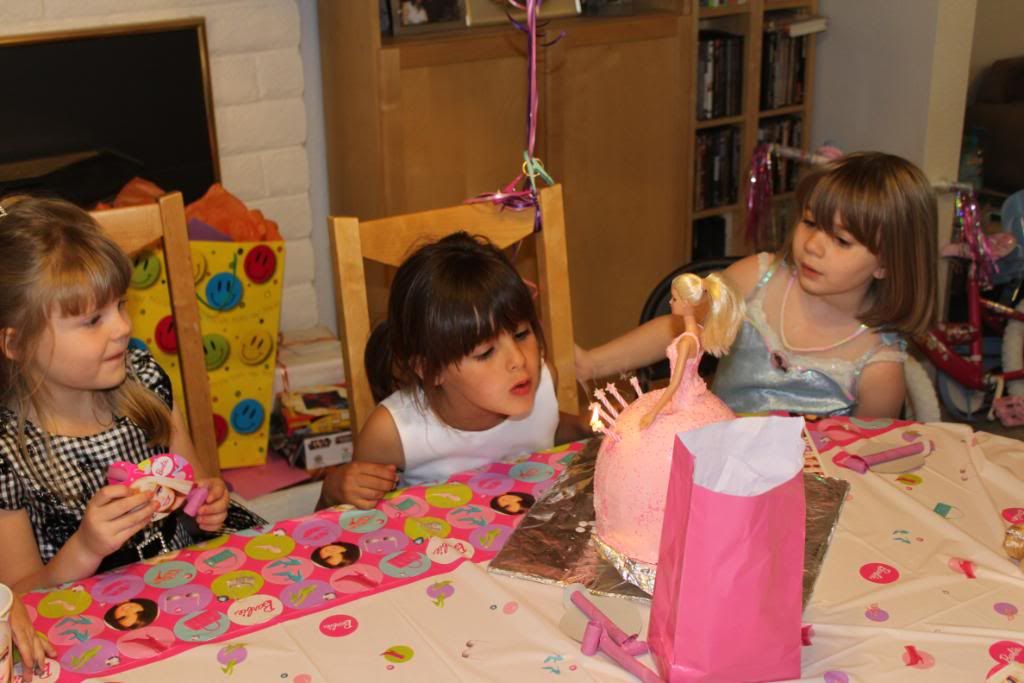 Ava blowing out the candles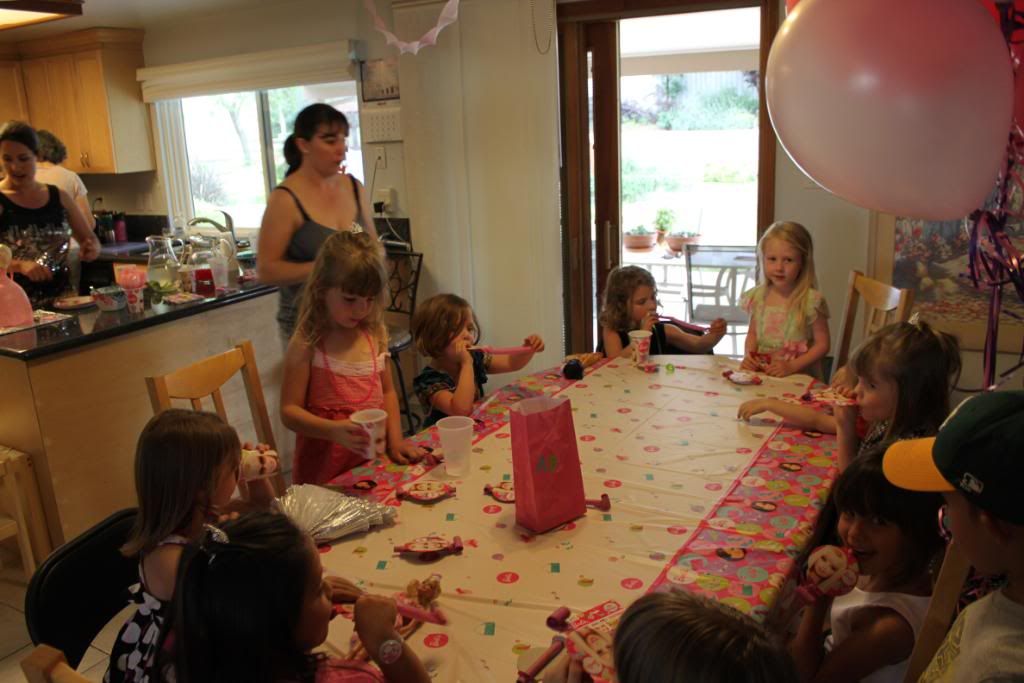 The girls eating their cake and ice cream
One of Ava's favorite gifts was her very own camera from Grandma and Grandpa. She has been wanting one for a while now. She enjoys helping cousin Adam when he comes to take pictures, and she even uses my phone to take pictures of things around the house. She even told me that she wants to quit gymnastics so she can take photography lessons! So, she was very excited when she opened her present from them and it was her own pink camera with a pink case!
Ava opening presents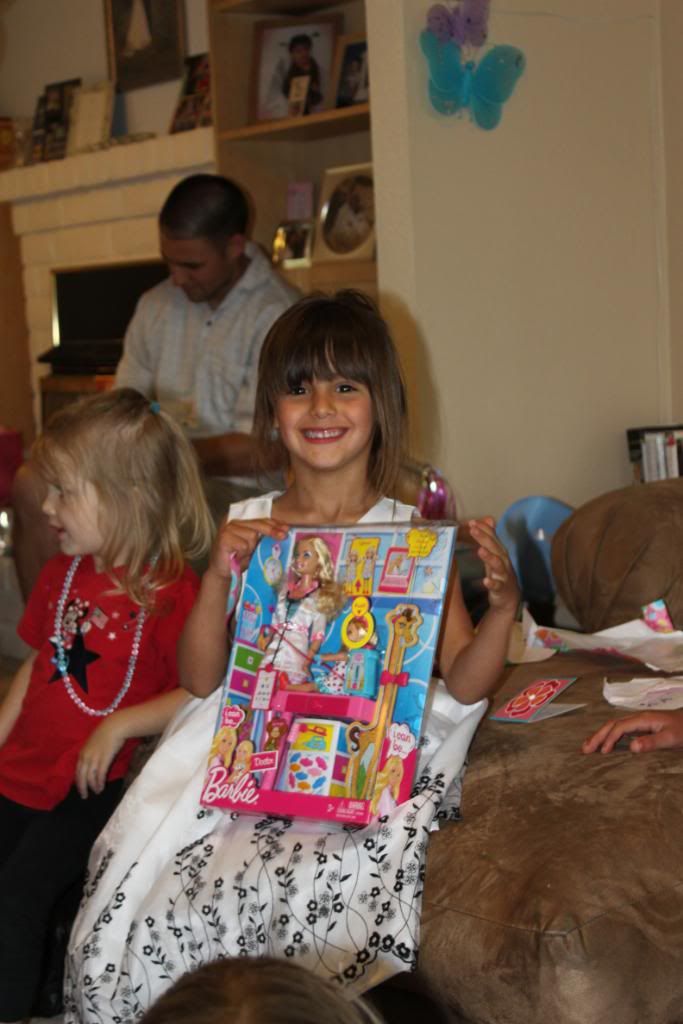 Of course, there were some Barbie things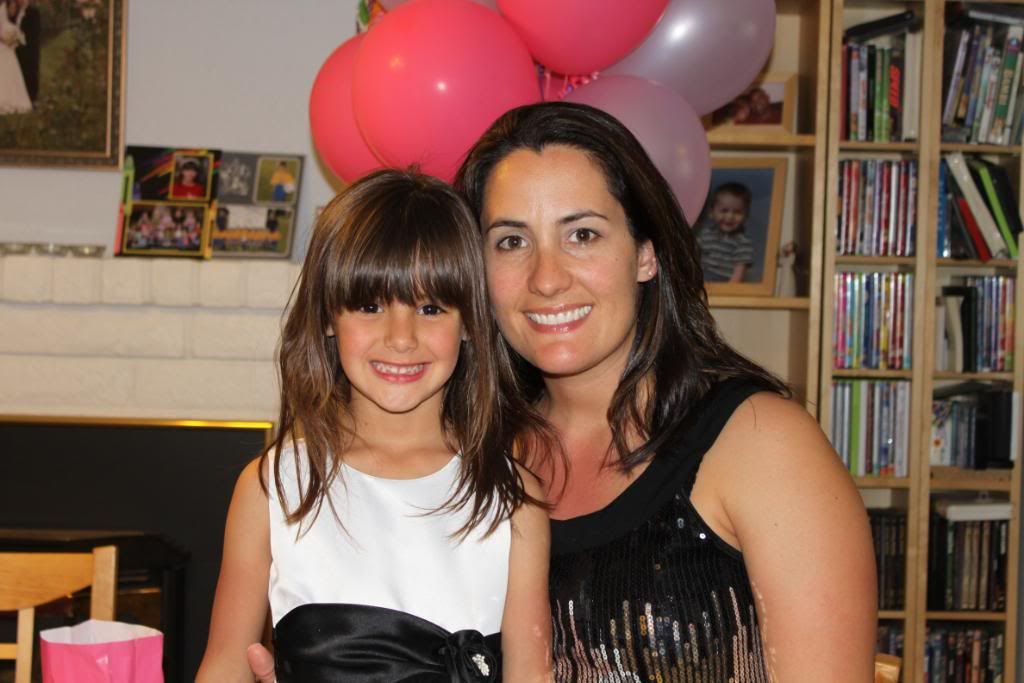 Ava and Mommy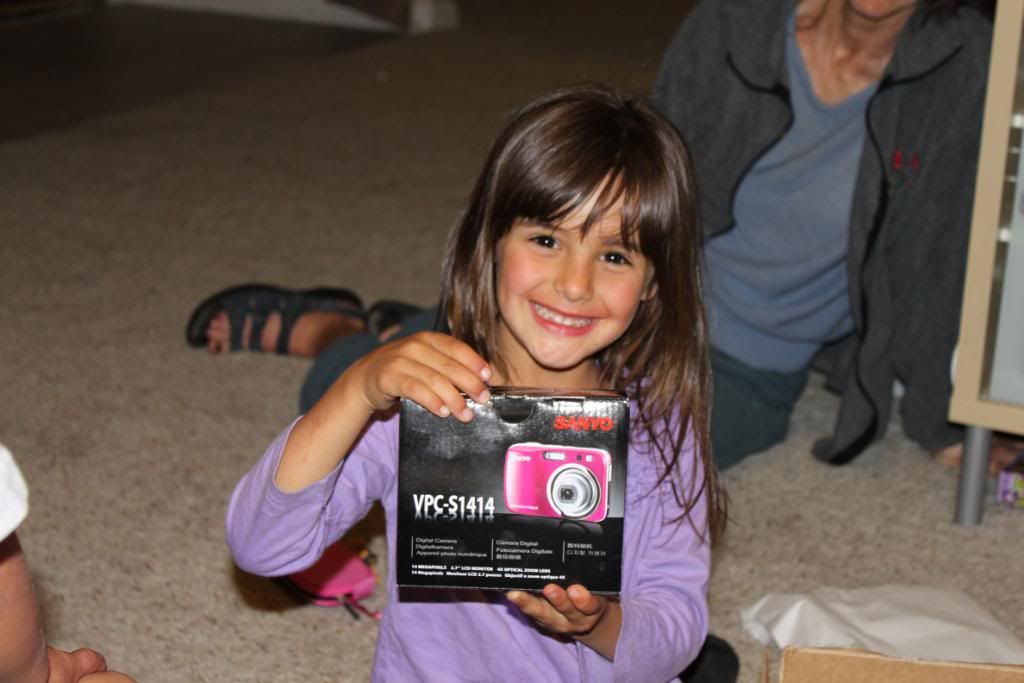 Ava's new pink camera!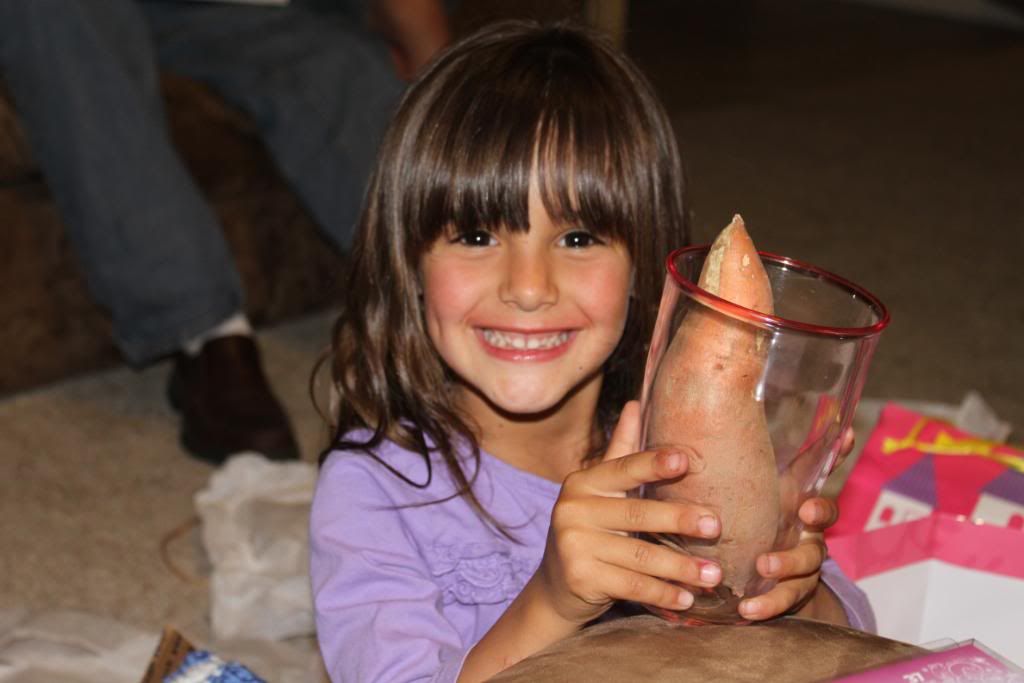 Another favorite gift-this sweet potato plant from Grandma Honey
Drew hanging out with Grandpa Steve