We were excited to continue our Valentine's tradition again this year, bringing heart balloons to all the kids in the hospital at UC Davis, where Drew was born and spent ten weeks in the NICU in February 2004. We started this tradition when Drew was 1, so this was our seventh year in a row of visiting families in the hospital near Valentine's Day.
Once again our church, Sanctuary Covenant, partnered with our family to help with the event. I invited the women of our church to come and hear our story and learn a little bit about heart defects and then help assemble the balloons and treats for the kids. Then we went in small groups to the pediatric floor, the pediatric ICU and the neonatal ICU to deliver the balloons to over 80 children. Dan and the kids met us for the delivery of the balloons. The kids love going to visit the babies and there are still some nurses in the NICU who remember Drew from when he was a tiny patient there.
Me and Jen bringing in all 100 balloons!
The ladies ready to assemble the balloons and treats for the kids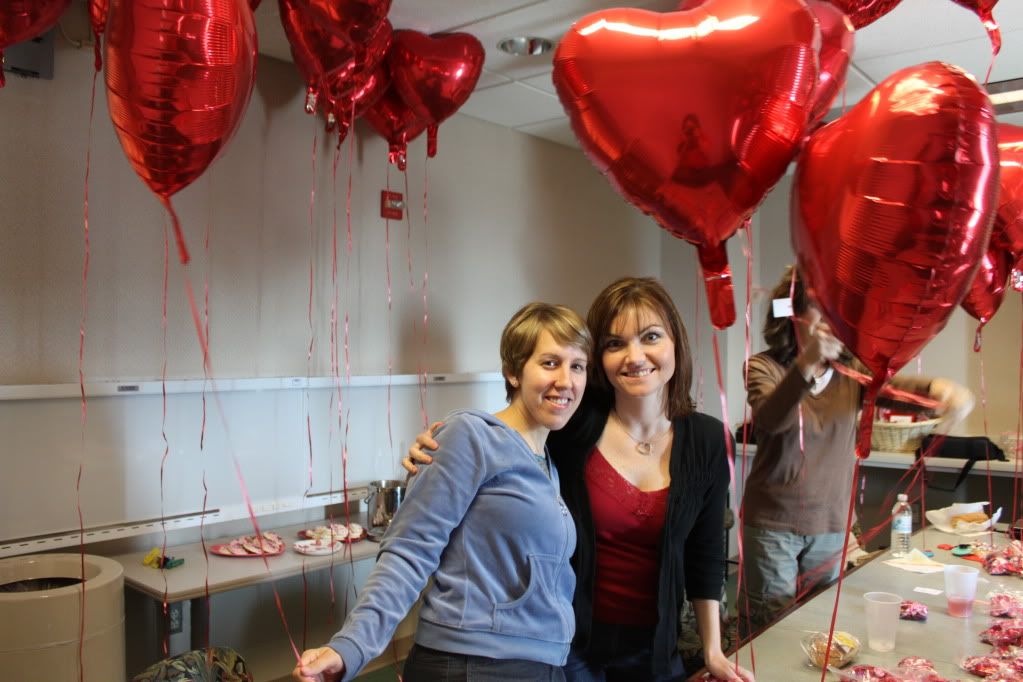 Our Family visits the NICU
Drew ready to visit the babies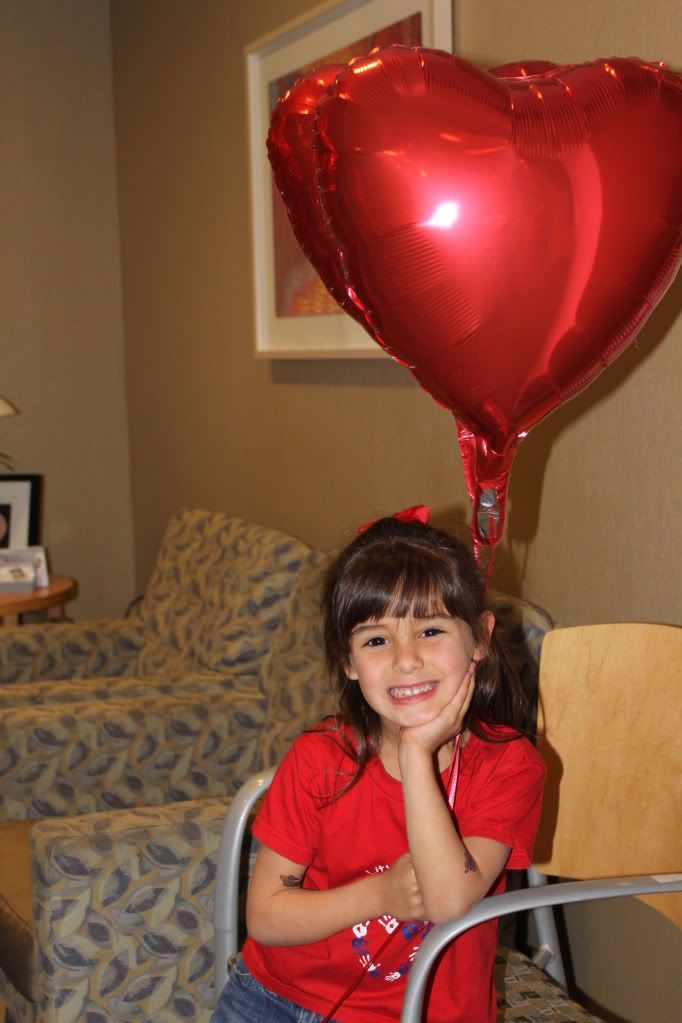 Ava ready to visit the babies