Since his actual birthday fell on a Wednesday, we got to celebrate Drew's birthday at school too!
First, when he woke up he woke up to the house decorated for his birthday with balloons and banners. Then he got to open presents from us and have his favorite breakfast—chocolate chip pancakes and sausage.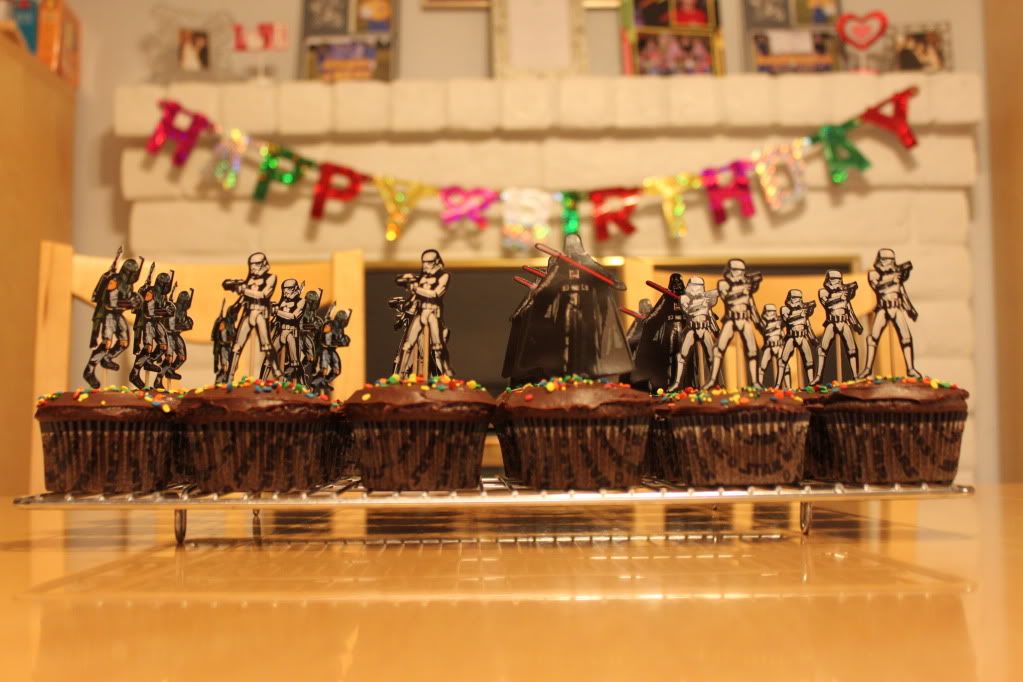 Birthday Decorations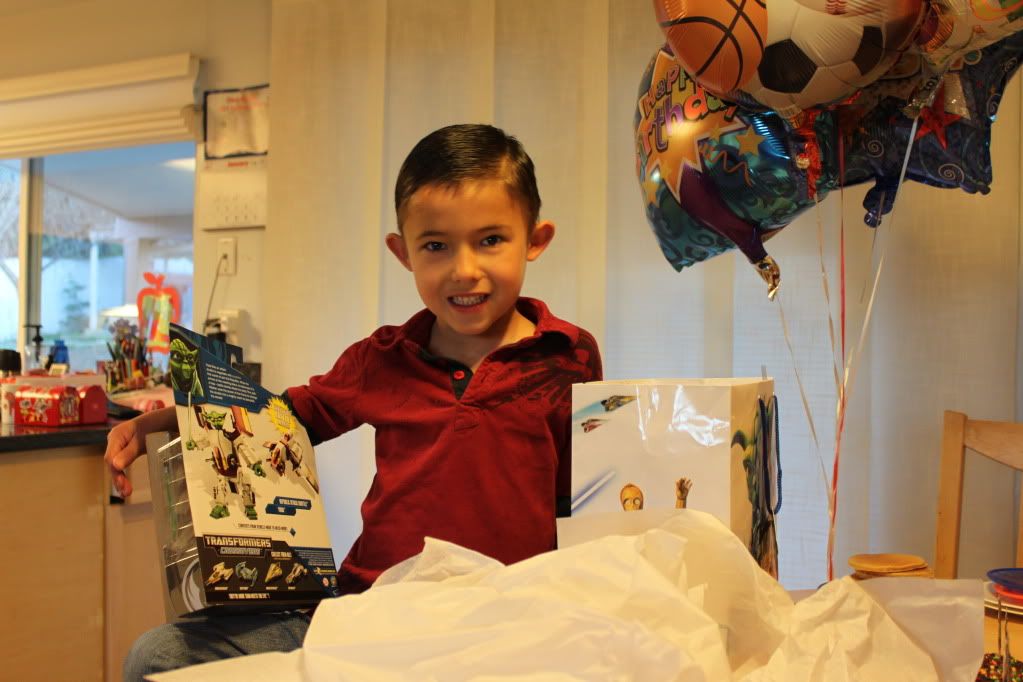 Birthday Cake
At school, his class was taking a field trip to see a play, so I got to drive and go with him. When the class got back to school Drew got to share chocolate Star Wars cupcakes with his friends after they sang Happy Birthday.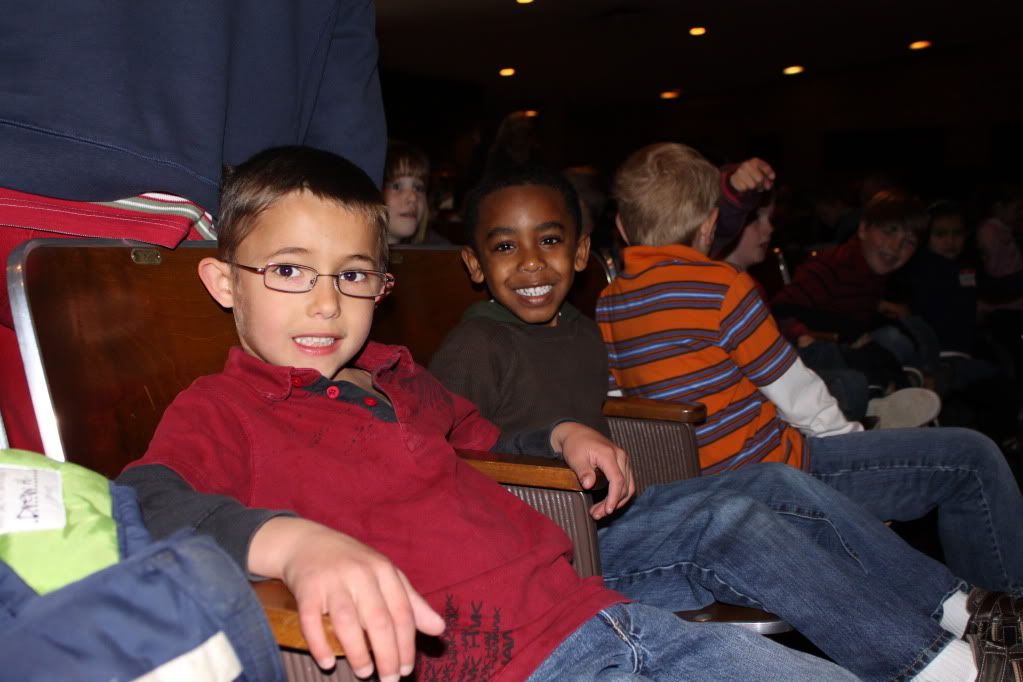 Fieldtrip to the theater (with best buddy Alex)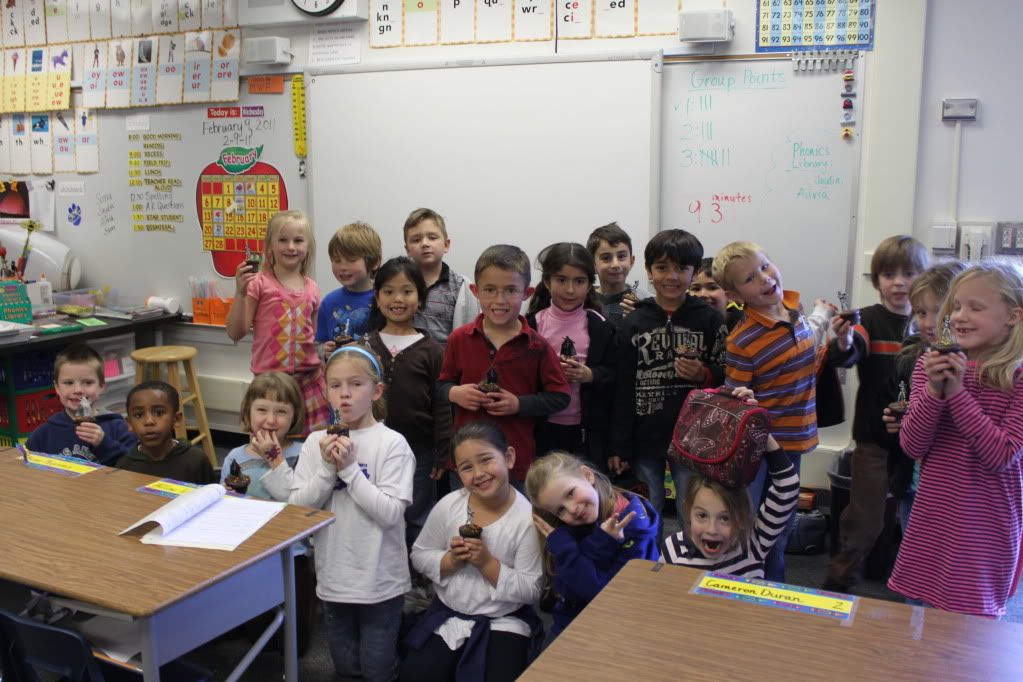 Cupcakes with Mrs. Wallace's First Grade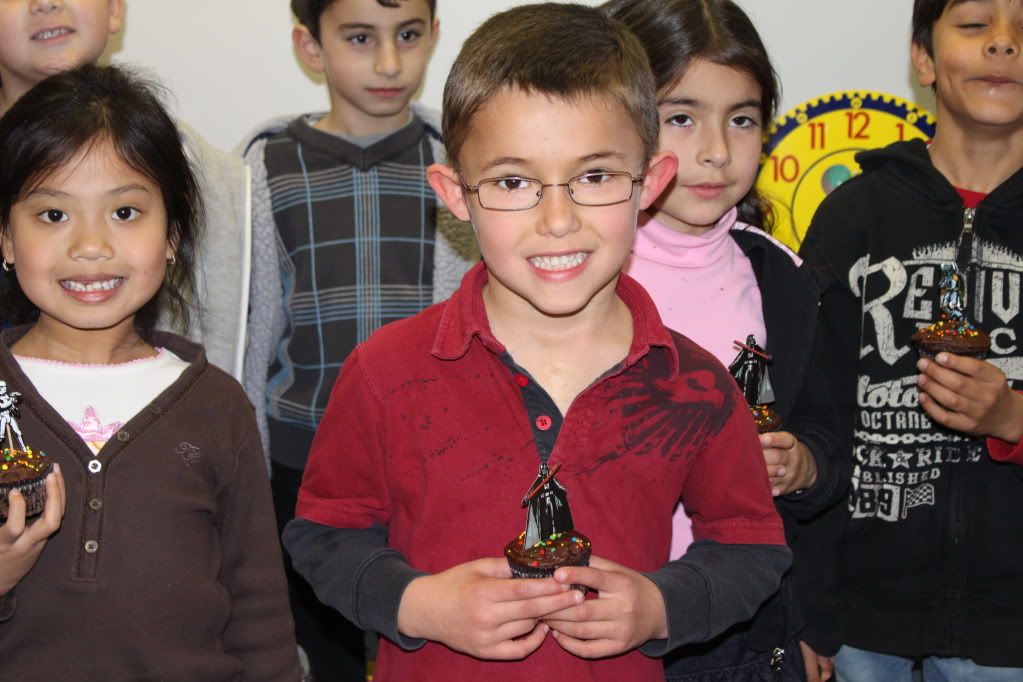 Birthday Boy
But that's not all! We kept the celebration going and invited some friends for a playdate at the park after school…and we brought more cupcakes!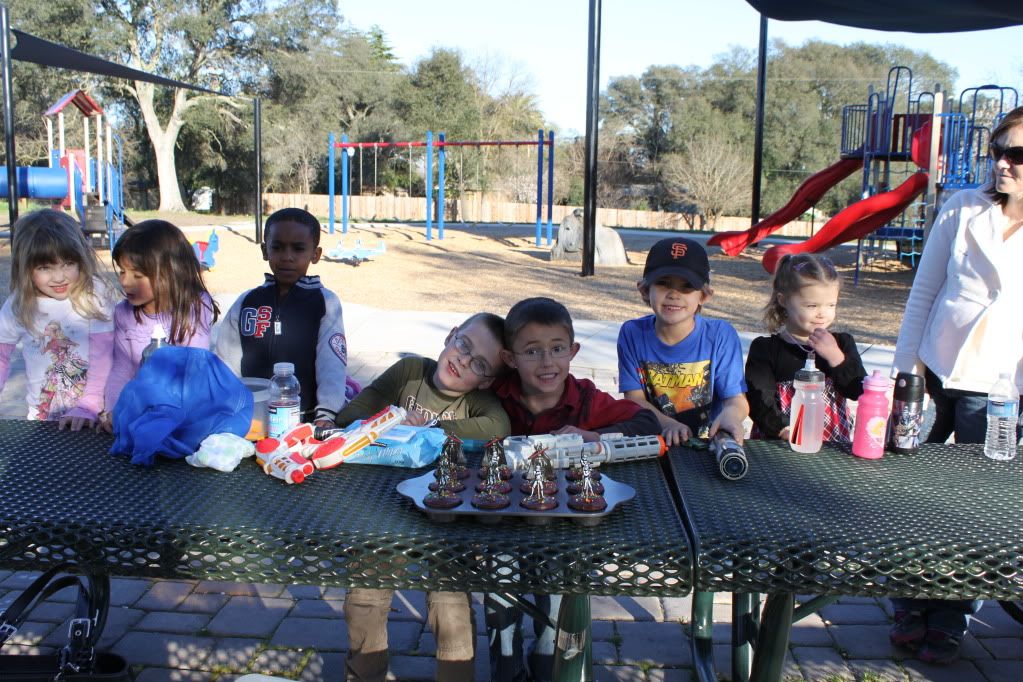 Cupcakes at the park with Keilani, Ava, Alex, Eben, Drew, Jacob and Chloe
After that, Drew got to take a special trip to Toys R Us to spend a giftcard he got for his birthday. He picked out three transformers and a remote control car! We had his favorite dinner—pasta and then, you guessed it, MORE cake! Happy Birthday Sweet Boy!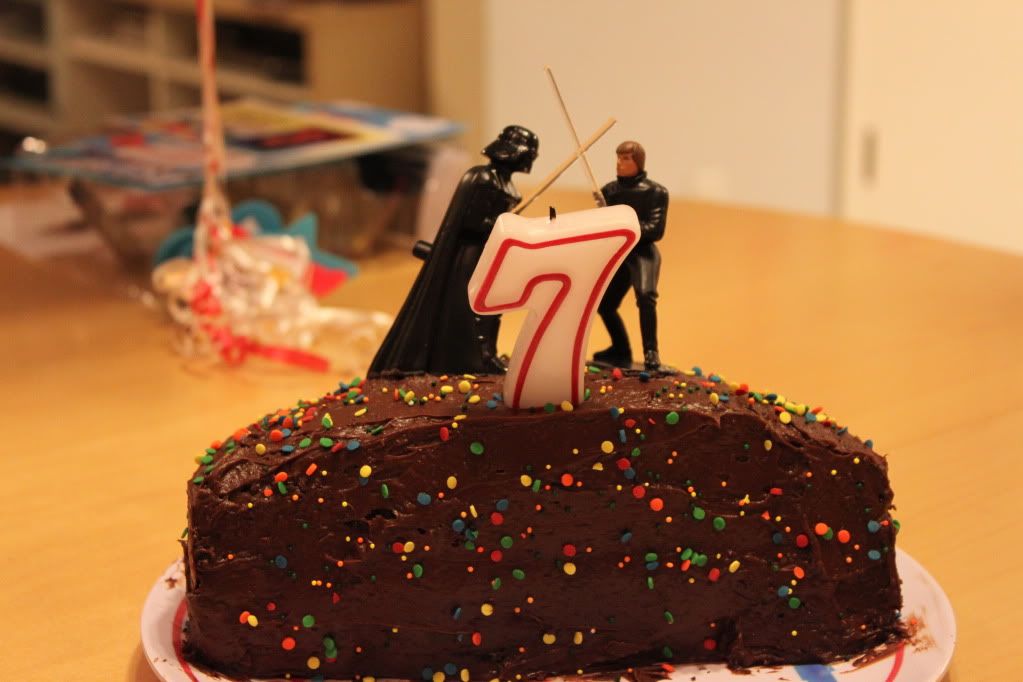 More Star Wars Cake!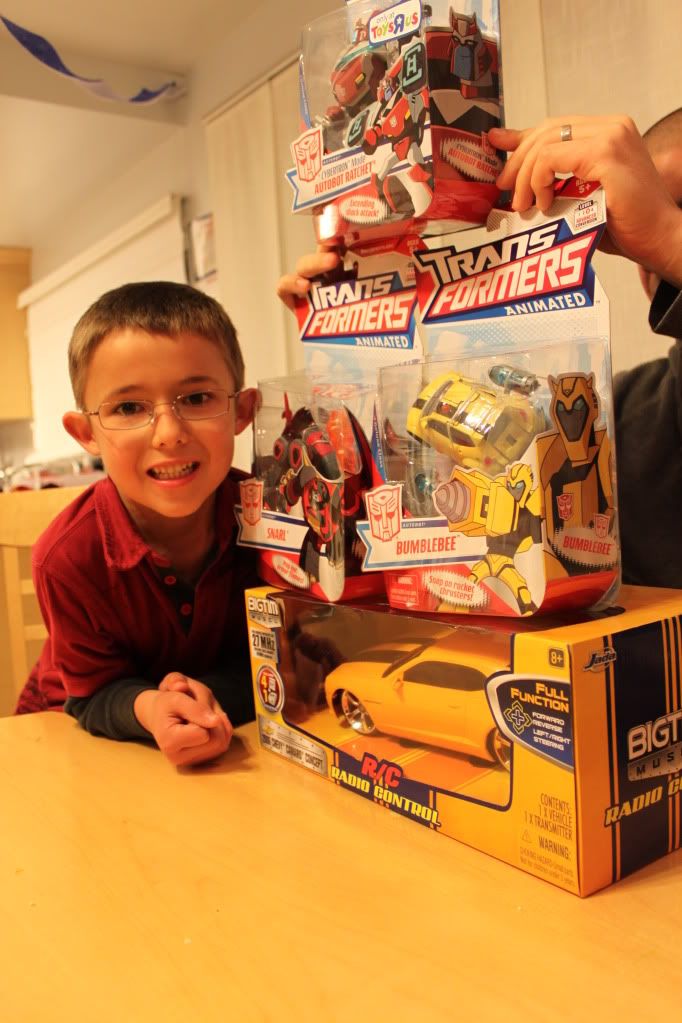 Gift card presents!
New Star Wars stuff for his room!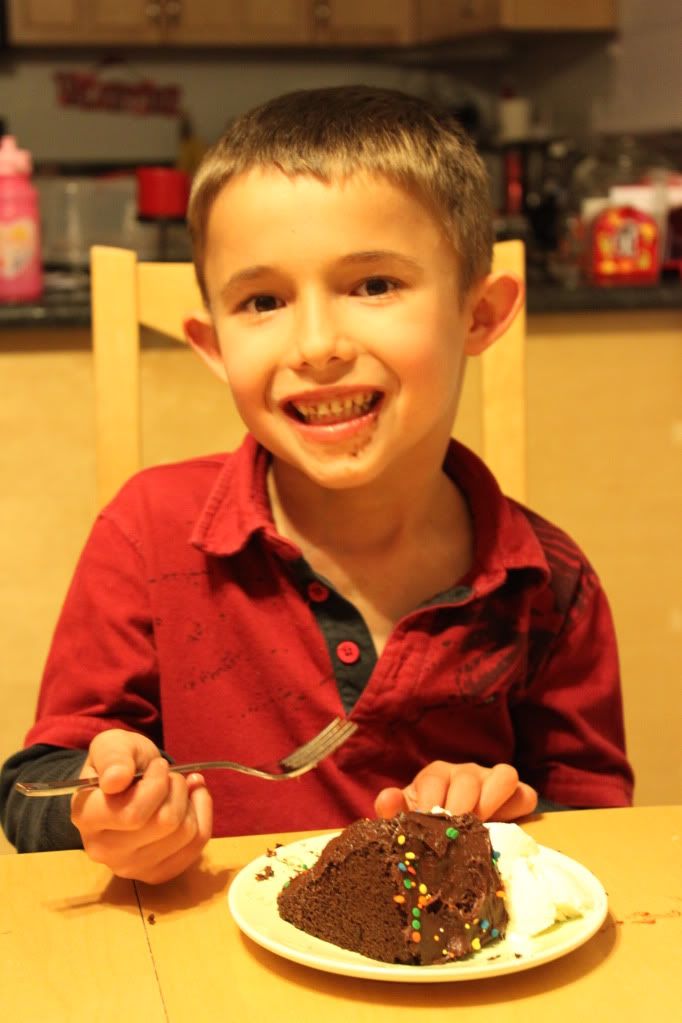 Happy 7-year-old!