This year Drew wanted to have a Star Wars themed birthday party at Sunsplash.
He loves mini golf and he loves Star Wars, so it was perfect for him! He invited some kids from his class, some from church, and some from baseball. But no girls—except his sister! First they had some time in the arcade, then it was pizza and cake, followed by mini golf. We had 15 kids so we split them into two teams and had a great time on the course! After golfing was over, we handed out our party favors-homemade Star Wars cookies.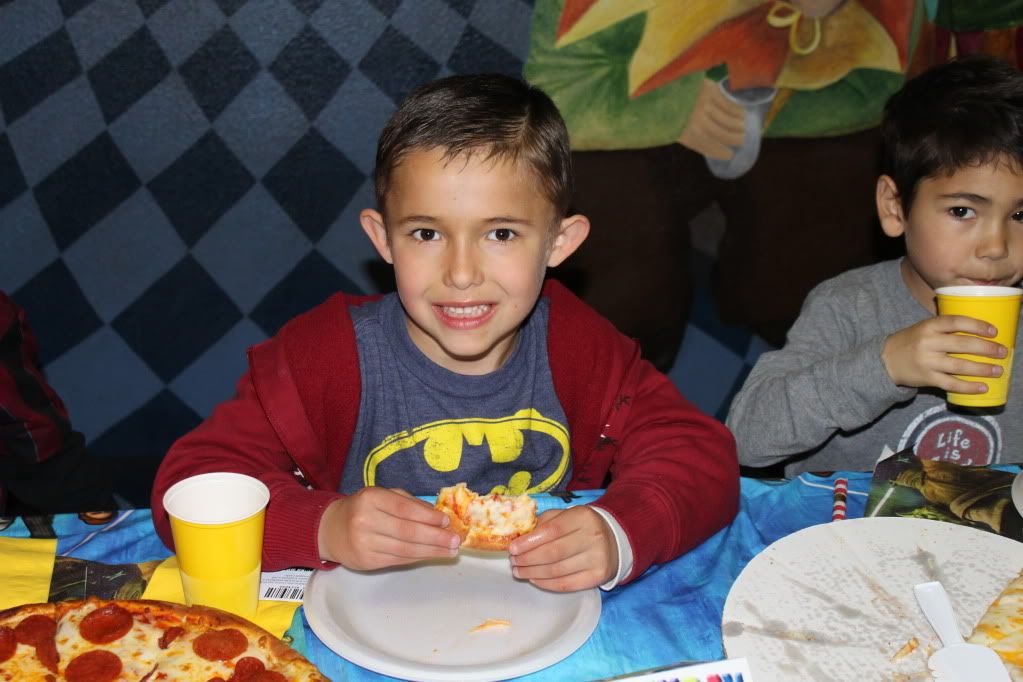 Drew enjoying his pizza

All the boys eating pizza

Drew blowing out the candles on his Star Wars cake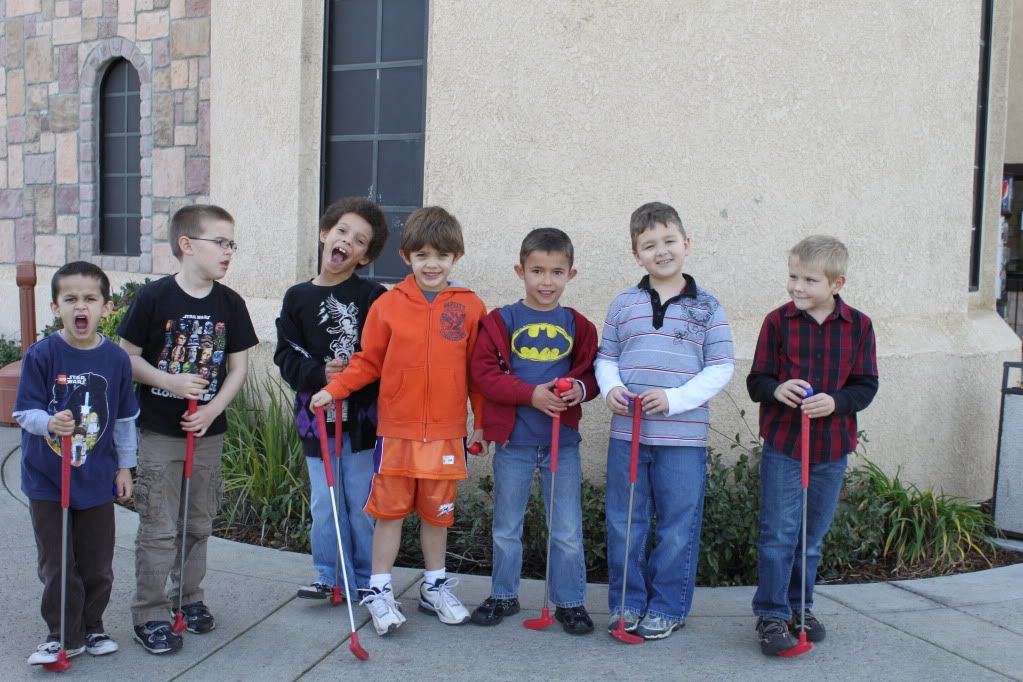 Jonah, Eben, Tommy, Jacob, Drew, Cameron and Connor
Shane, Matthew, Hayden, Jackson, Mateo, Austin and Daniel

Drew taking his shot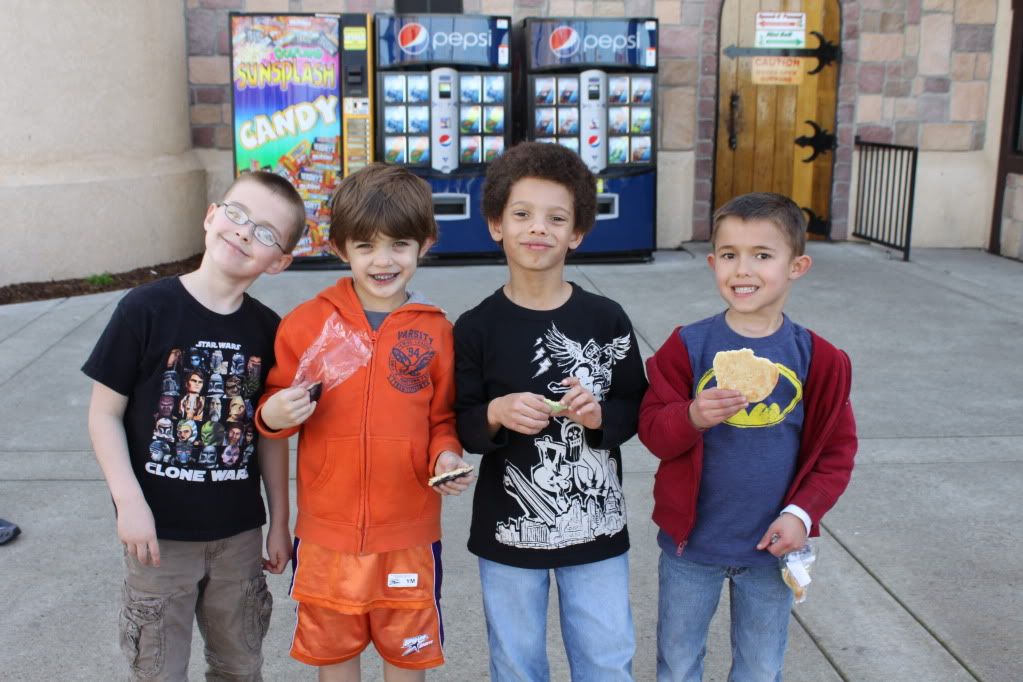 Eben, Jacob, Tommy and Drew enjoying their cookies
Star Wars cookies
Drew had a basketball game right after the party, so we headed right over to basketball, then had family over for birthday dinner and more cake and presents. Drew got hooked up with some awesome Star Wars books, clothes and toys. What a lucky boy!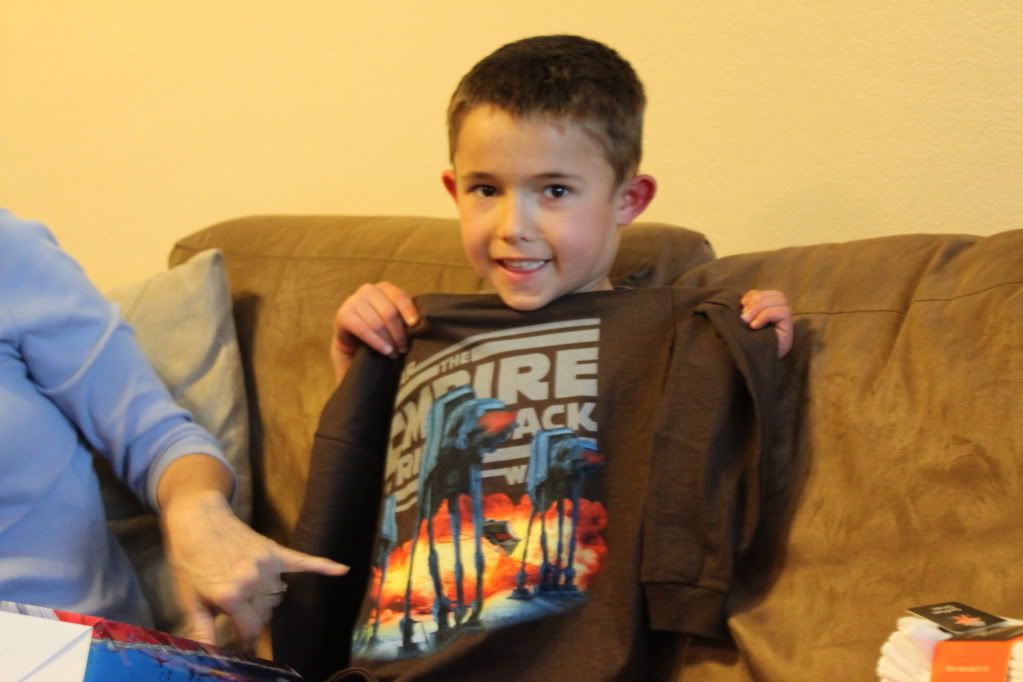 Star Wars shirt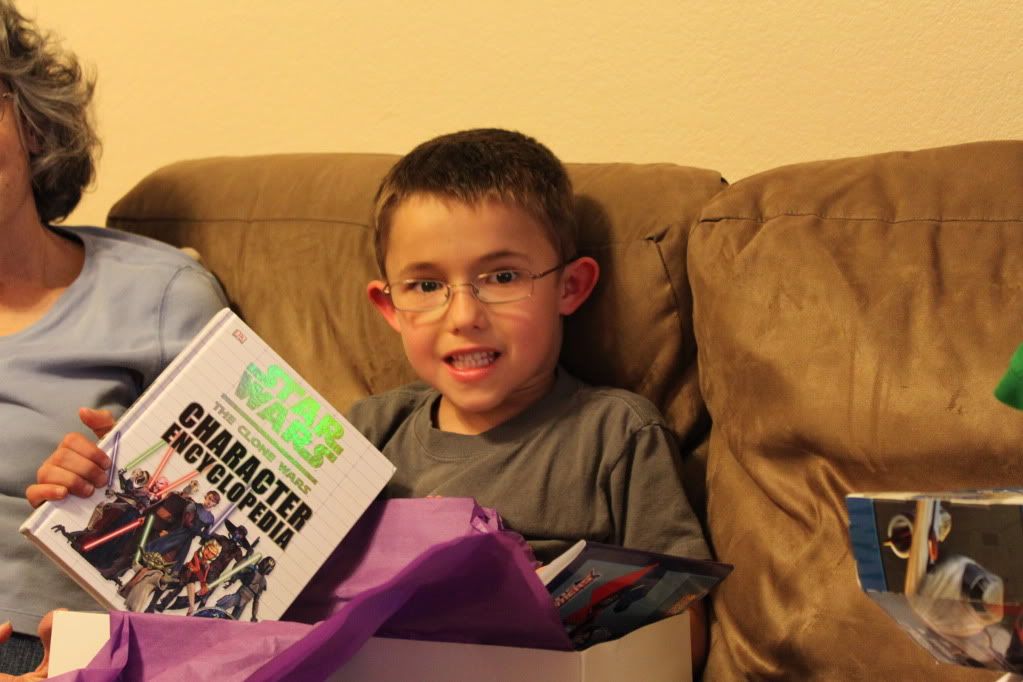 Star Wars book
Star Wars cake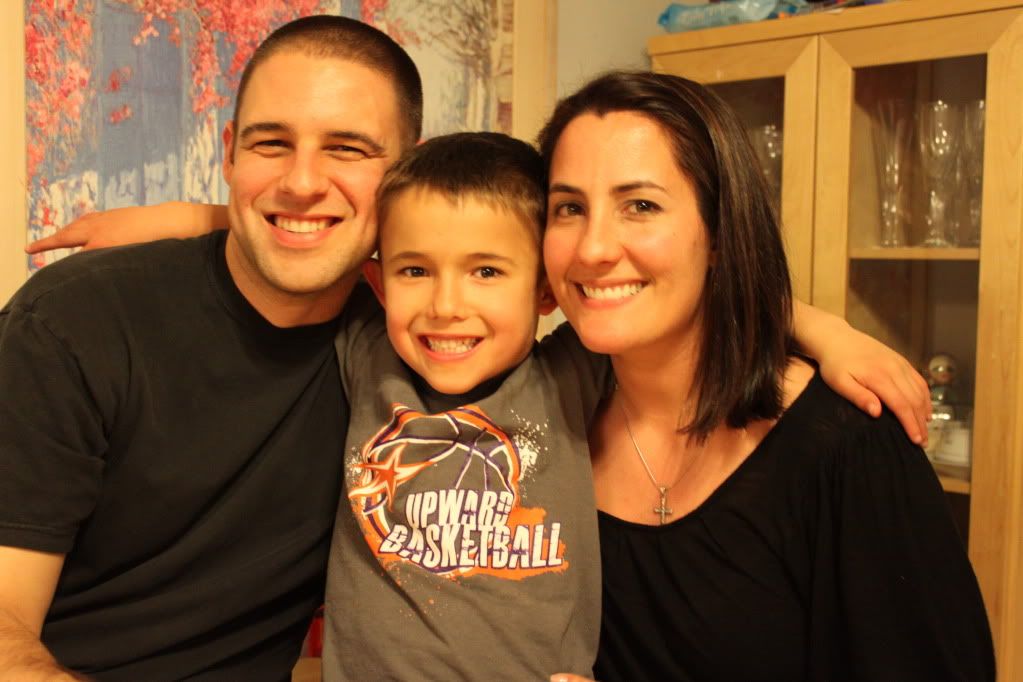 Drew with his Dad and Mom...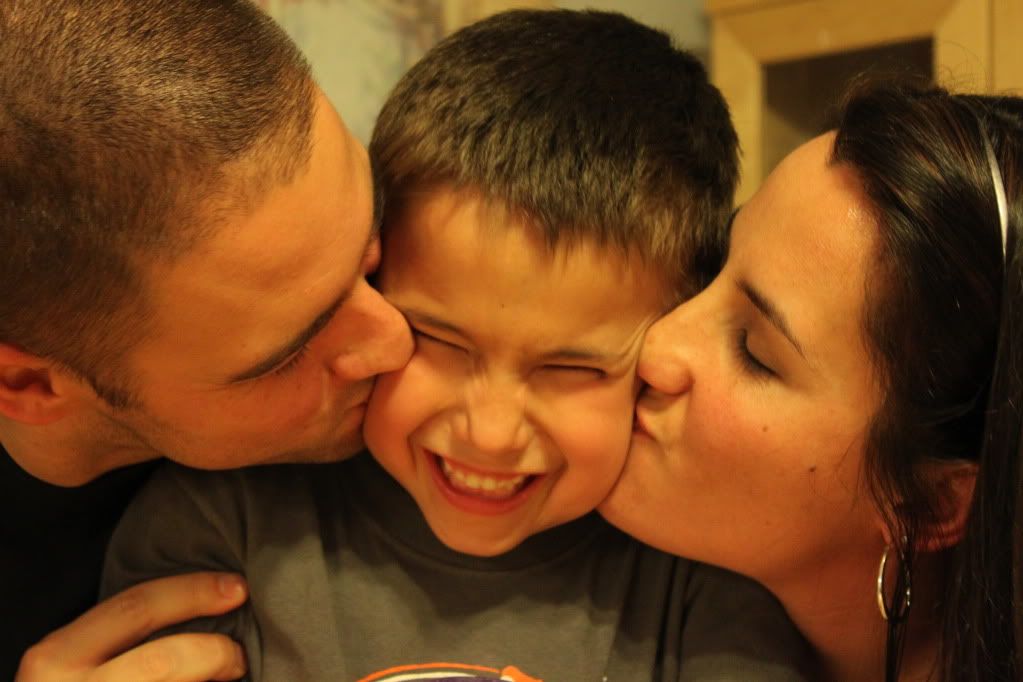 ...who love him very much!