On Wednesday, Ava's preschool class got to take a field trip the Folsom Zoo. I love this little zoo. It's actually an animal sanctuary and all the animals there have been rescued. It's relatively small and its easy to see everything in a short amount of time. We got to go through the zoo with a docent, so it was a very educational field trip. The kids loved seeing all the animals and learning their names. They got to play a fun game of animal bingo too, using a sticker to cover each animal on the card that we visited. One of the highlights was getting to see the baby bear trying to get a treat out of a butternut squash that the zookeeper had hidden there. Ava could also tell you that it's not a good idea to pet the deer there because they like to eat poison oak and you could get it on your hands if you touched the deer. After our tour of the zoo, the kids got to play in the park and enjoy their picnic lunches. They all had such a great time at the zoo!
Ava and her friends listening to the docent and marking off their bingo sheets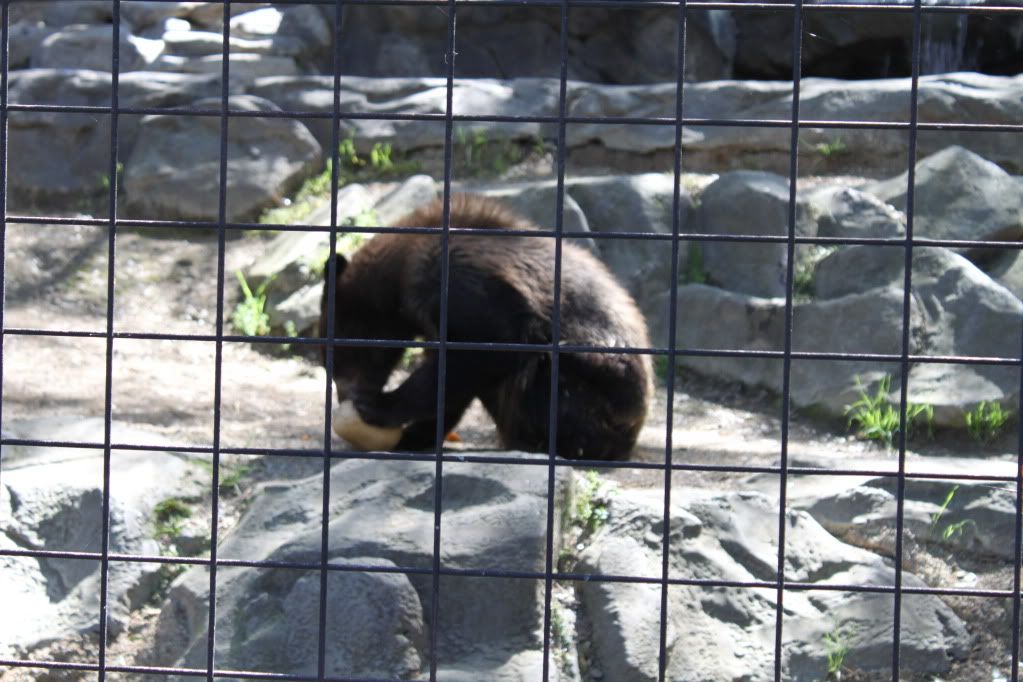 Baby Bear trying to get a treat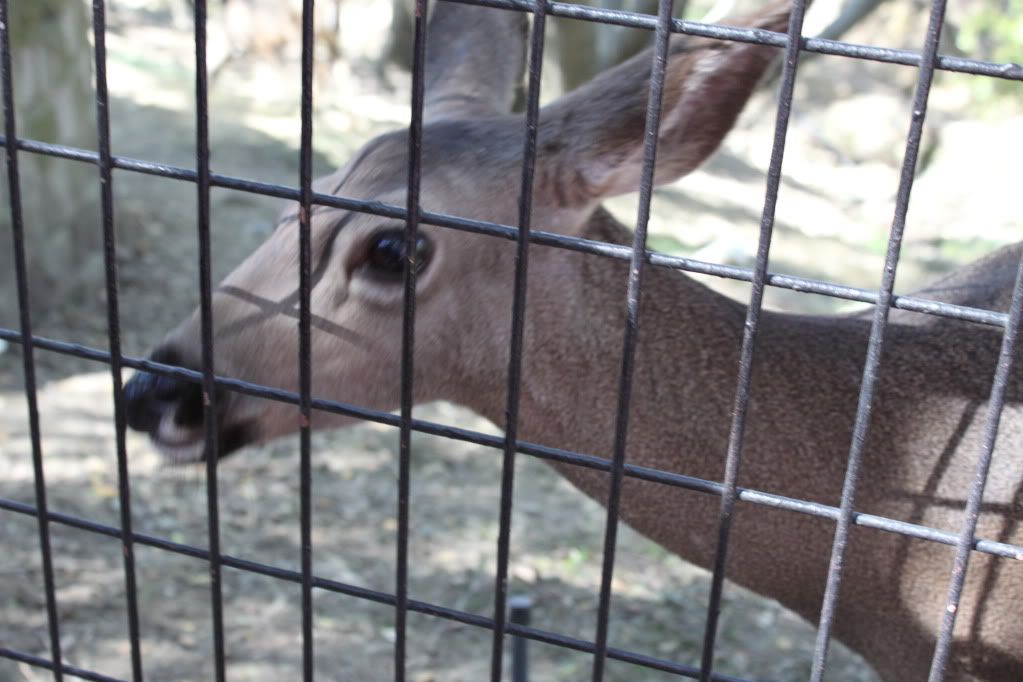 Don't pet the deer!
Ava, Keilani and Molly-Best Buddies
Ava playing in the park