This year Drew is playing farm baseball for the A's.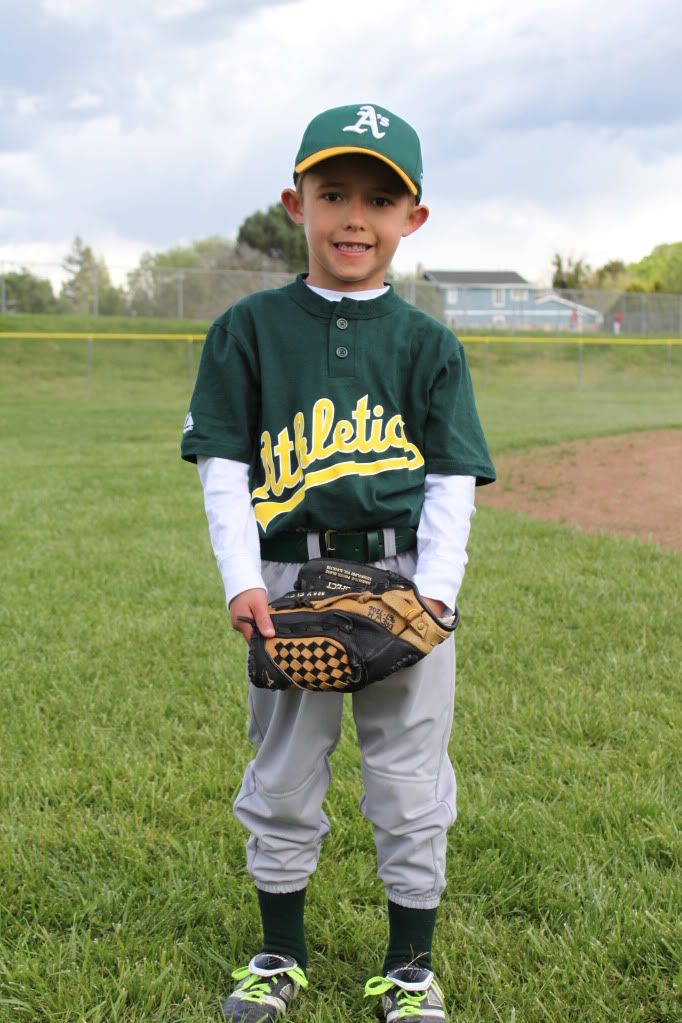 We have a lot of the same kids from last year on our team, and our same (amazing) coaches. Unfortunately, we have had a lot of games rained out already, but we finally got to play our first game today. It was a lot of fun to see the kids playing, and this year is much different than t-ball. In farm, the kids pitch to each other. There is no walking though, so if the pitcher throws 4 balls, the coach comes in to pitch whatever remaining strikes are left. It will be interesting to see how many times the coaches are called in! It was a lot for this first game!
Drew batting
Drew pitching
We enjoy being involved in baseball and this year Dan is assistant coaching again, and I am the official scorekeeper for our team. That leaves Ava mostly unsupervised during games, but we have grown close with the other families on our team (we've been on the same teams for years now) and they help watch her. She mostly just spends her time playing with Catie, who is also the younger sister of a player. Dan and I also worked on our banner together again this year. We think it turned our pretty good! We are looking forward to another great season of baseball!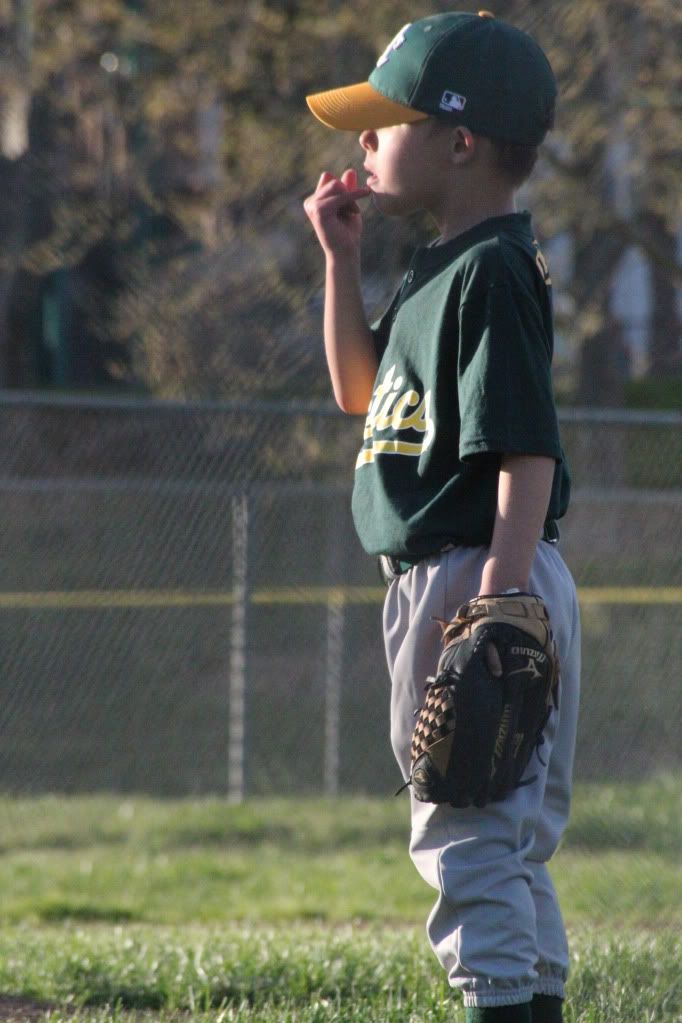 Drew ready to play ball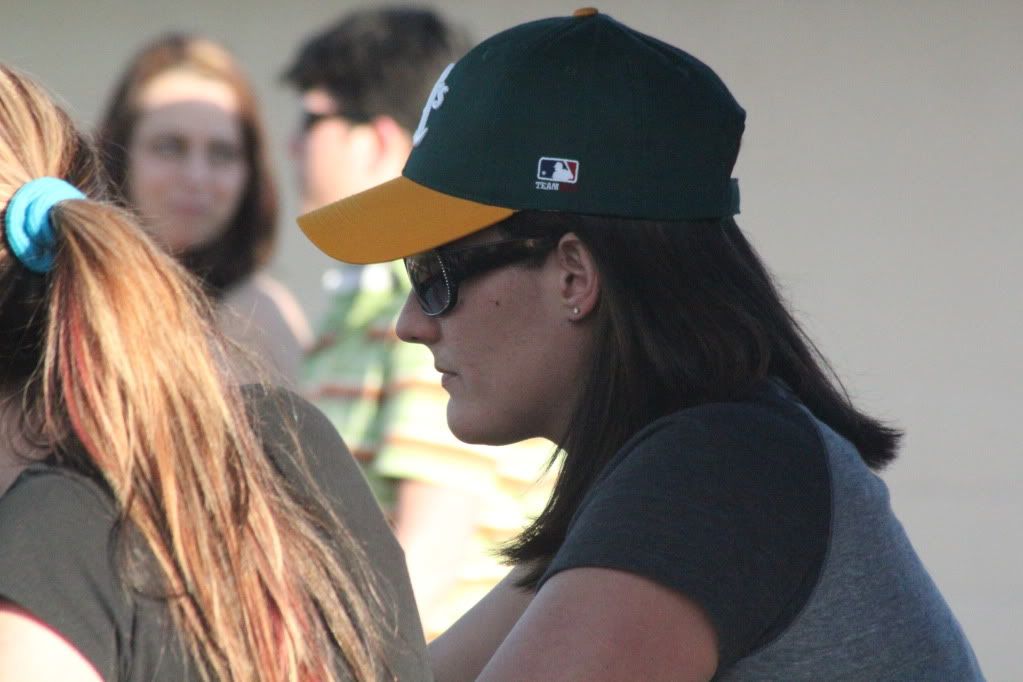 Mom Scorekeeping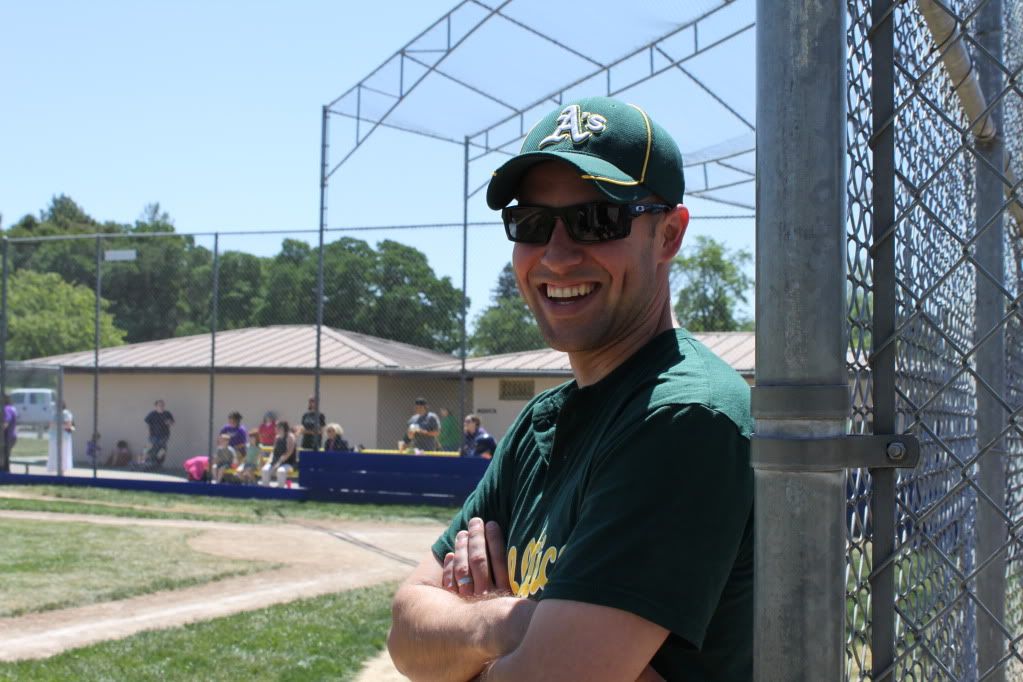 Coach Dan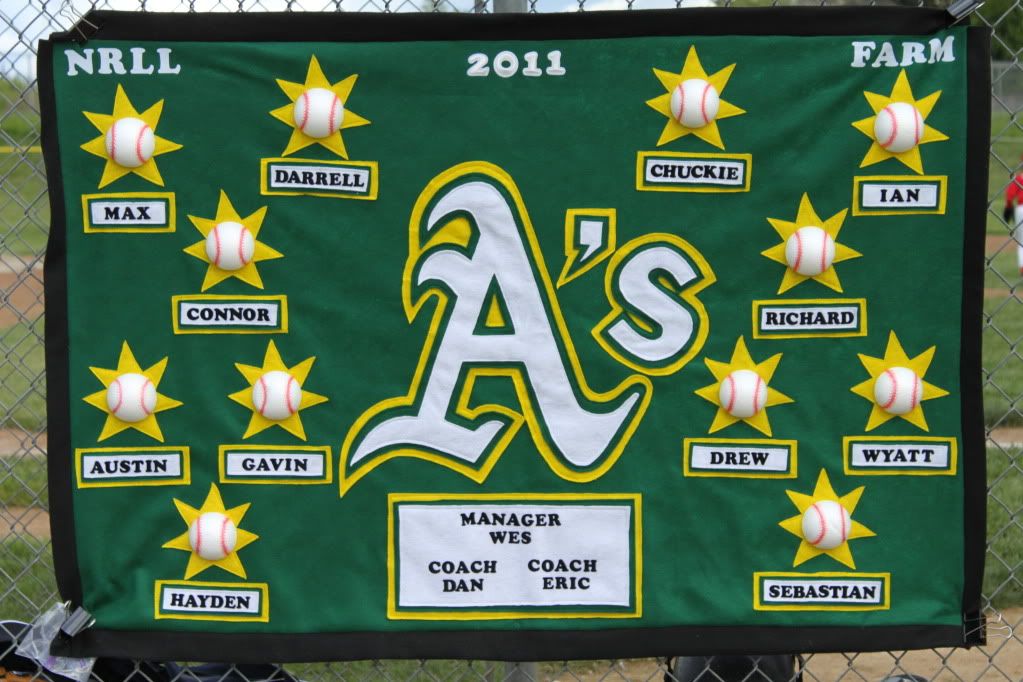 The winning banner!