Since we just had an awesome vacation during President's Week, we didn't do a whole lot for spring break. We did some fun things close to home, and on Wednesday we took the kids up to Adventure Mountain to do some sledding. It was a really nice place with lots of groomed trails, a snack bar and bathrooms. We all had a lot of fun sledding and I was so glad that both kids had the energy to drag their sleds back up the mountain again and again.
Ava sledding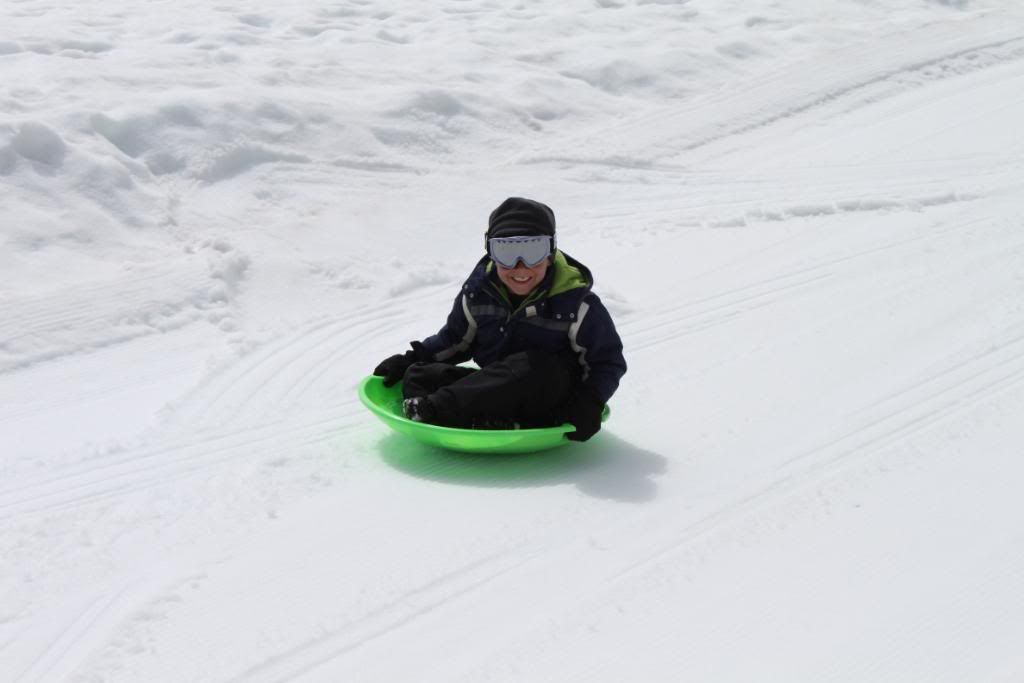 Drew sledding
After some sledding, the kids wanted to build a snowman. We all worked together to build one and were just putting the finishing touches on, when Drew accidently pushed the head off when he was trying to put the mouth on the snowman. I thought it was funny, but he was upset. He didn't want to take a picture with our headless snowman, but Ava was willing. I eventually convinced him to come back and join us. Then we had a really fun family snowball fight! We were just about ready to go home when it started to snow and sleet on us, so we packed up and headed down the hill for home. It was a really fun little trip!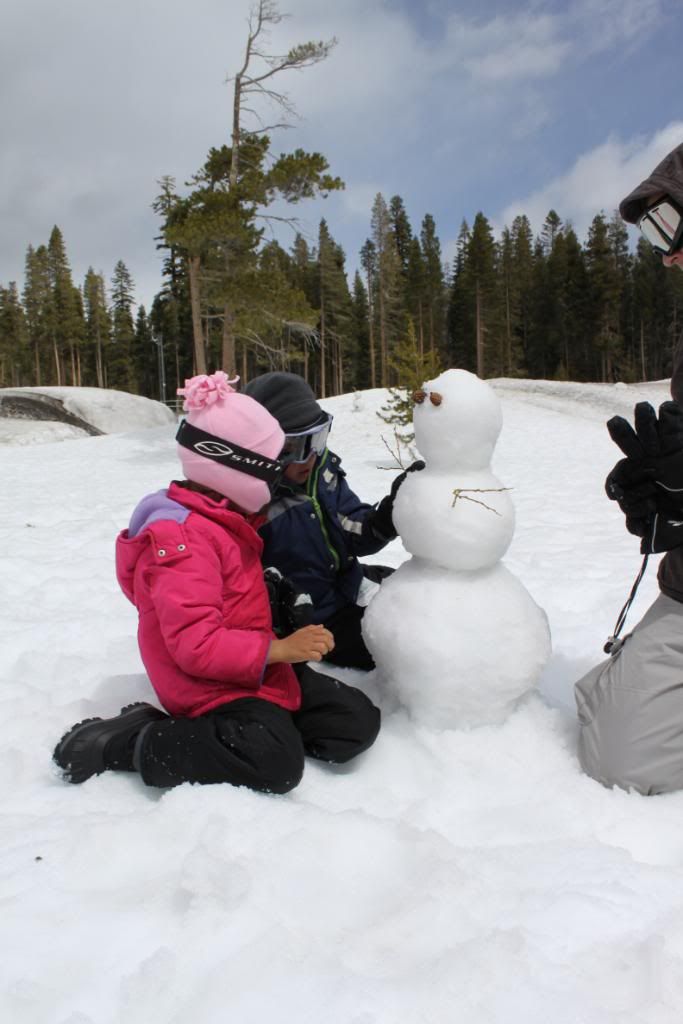 Working on our snowman
Sad snowman-maybe he knew his fate?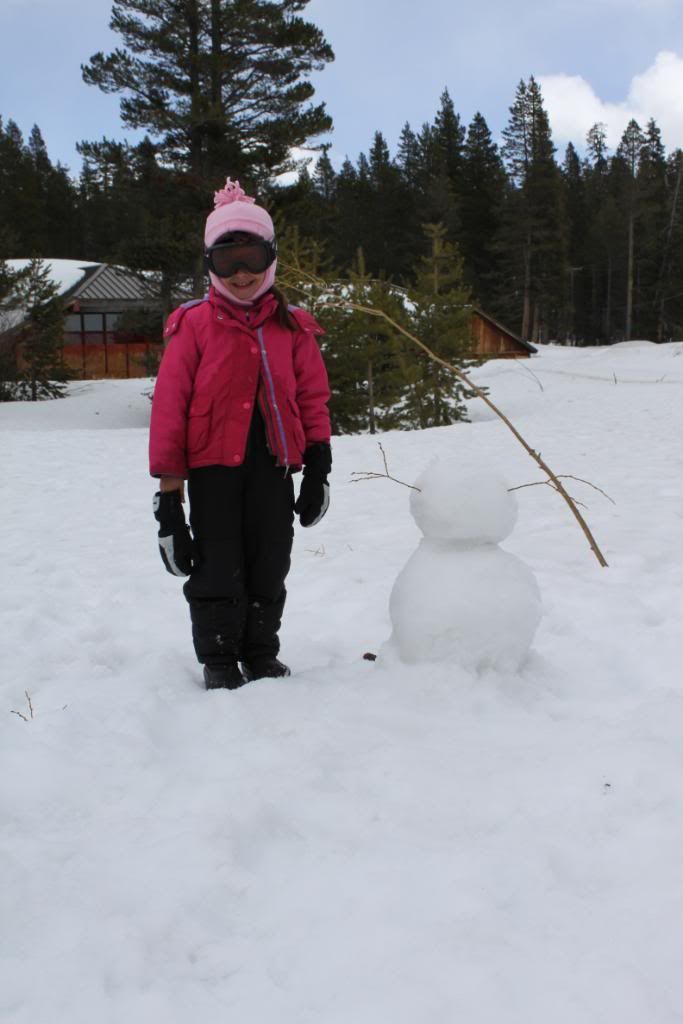 Ava with her headless snowman :)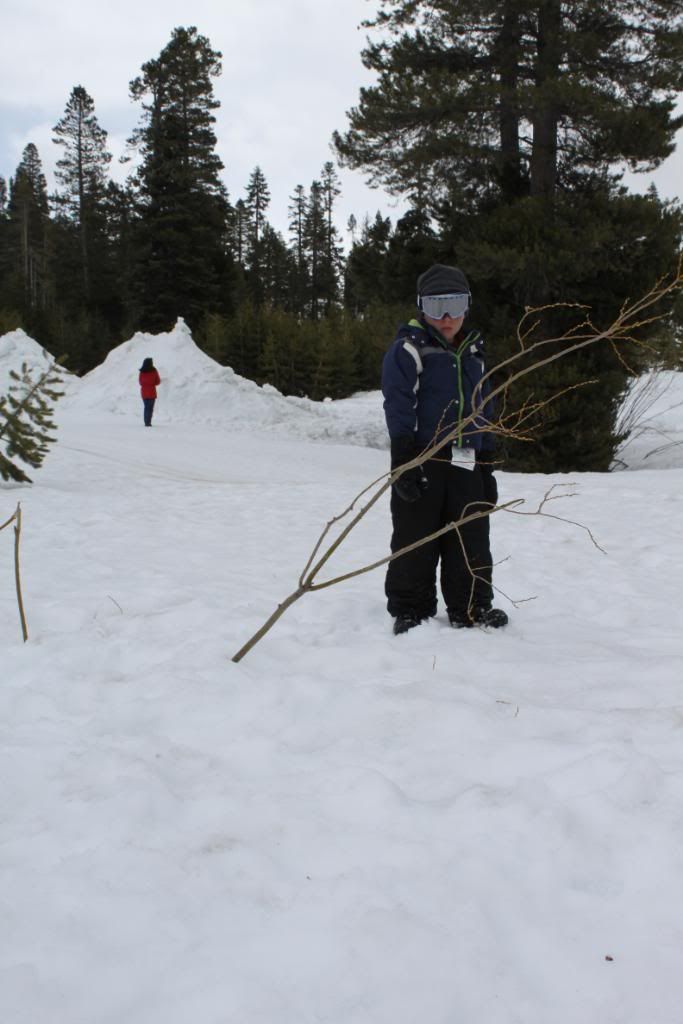 Drew didn't want to be in the picture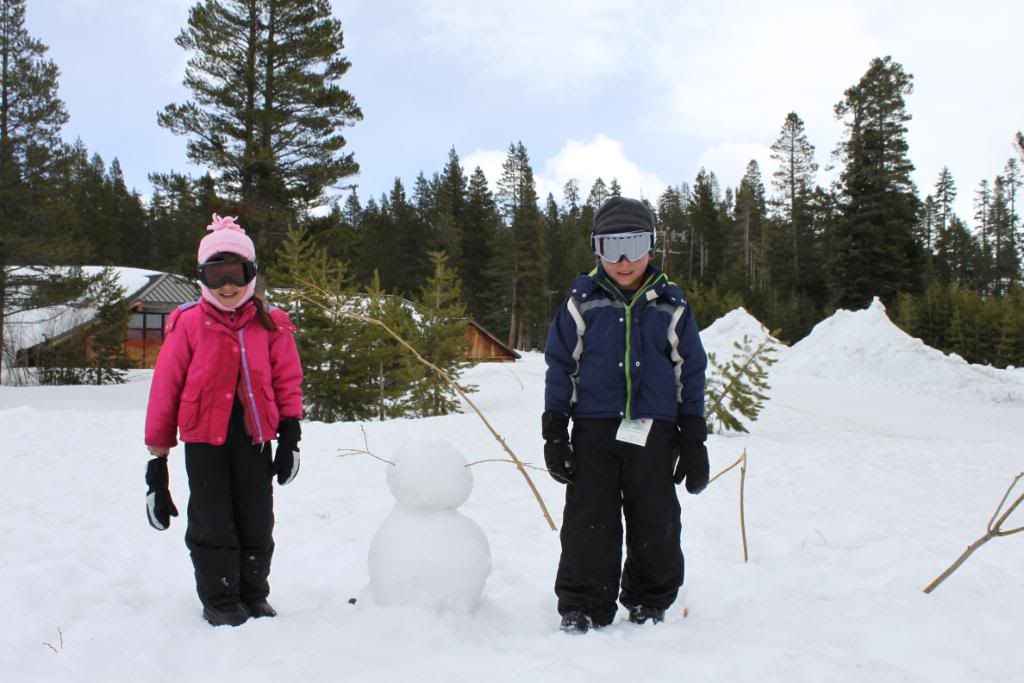 Both kids with our 2/3 of a snowman