It finally snowed the day before New Year's Eve and we were all so excited! While the boys were out bowling, Ava went outside to play in the snow with Aunt Jennifer and Grandma Kathy. Mommy was too cold to go outside (it was only 3 degrees!) so she stayed inside and drank hot chocolate instead. Ava helped to shovel snow to make a snowman and made beautiful snow angels. I ran outside just to snap a few pictures, and then we all came inside to warm up before our NYE dinner at Three Margaritas.

Ava's such a good helper!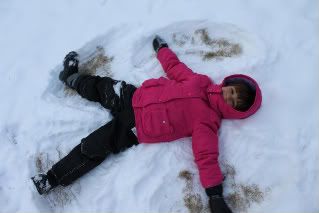 Snow Angel!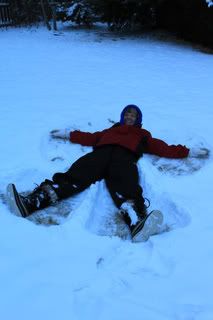 Aunt Jennifer's snow angel
Aunt Jennifer and Grandma Kathy with their snow ball gown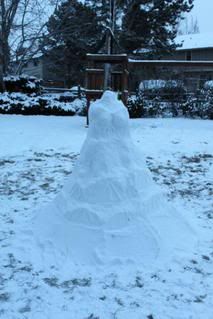 Isn't she lovely?
Once again, I was amazed at how well behaved all the kids were and how well they all got along. They all got to sit together at the restaurant, which allowed the adults to have some adult conversation as well. We all enjoyed a delicious meal and endeavored to live up to the name of the restaurant. Even if that meant taking some margarita to go! Once we got home we had a dance party with the kids until about 9. Unfortunately that seemed to take all of our energy because once they were in bed, we were all kind of tired. We tried to rally and popped some champagne and played some games. But we were unsuccessful. By 11:30 we gave up and went to bed!
Happy New Year!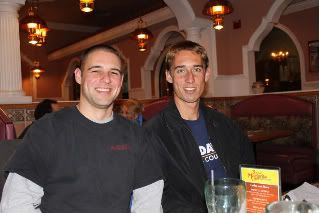 Dan and Uncle Scott

The kids table

Me and Laura with our margarita to go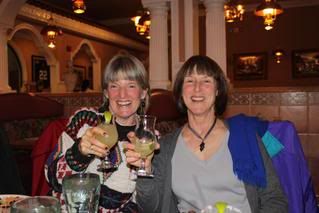 Aunt Jennifer and Grandma Kathy celebrating 2011
Dance Party!
Everyone dancing
The men take a break for some poker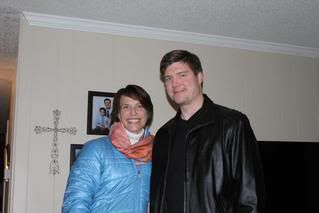 Rob and Laura, our gracious hosts
We're starting to lose steam...
We tried to stay awake by playing Hedbanz
Laura and I getting sleepy
We went to bed before midnight, and it was -3 degrees outside!