Basketball season is upon us again! Drew is playing Upwards Basketball again this year and really enjoying it! We've had a few games so far and our team is doing great, learning how to play the game and having fun! Go Cheetahs!

The pre-game faceoff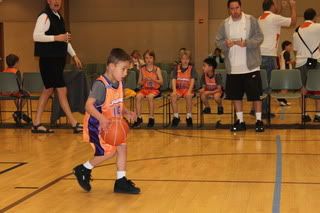 Drew takes the ball down the court
A fast break!
Cheetahs ready to high-five the other team
A couple of my attempts at a basketball portrait