Drew has really been enjoying playing Upwards basketball again this year. They had their last game and team party on Saturday. He scored three baskets during the game and was so proud of himself! Good job Buddy! Afterwards the whole team celebrated with trophies and pizza at Mountain Mike's. Great season Cheetahs!
Ready to play some defense
Playing point guard
Nice Shot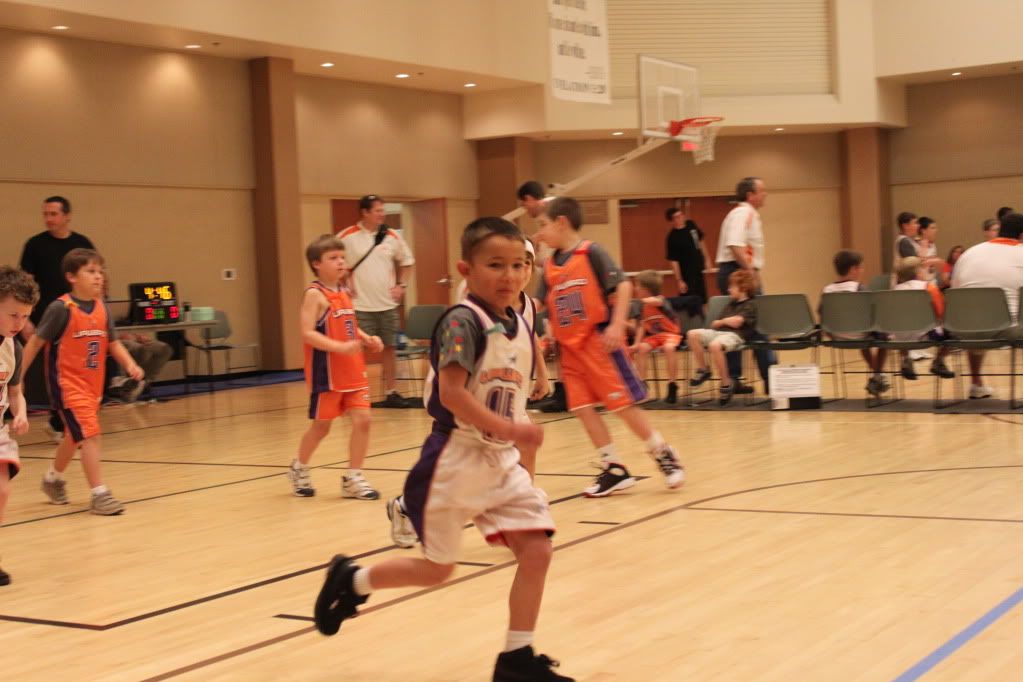 My little guy is proud of himself
Good game!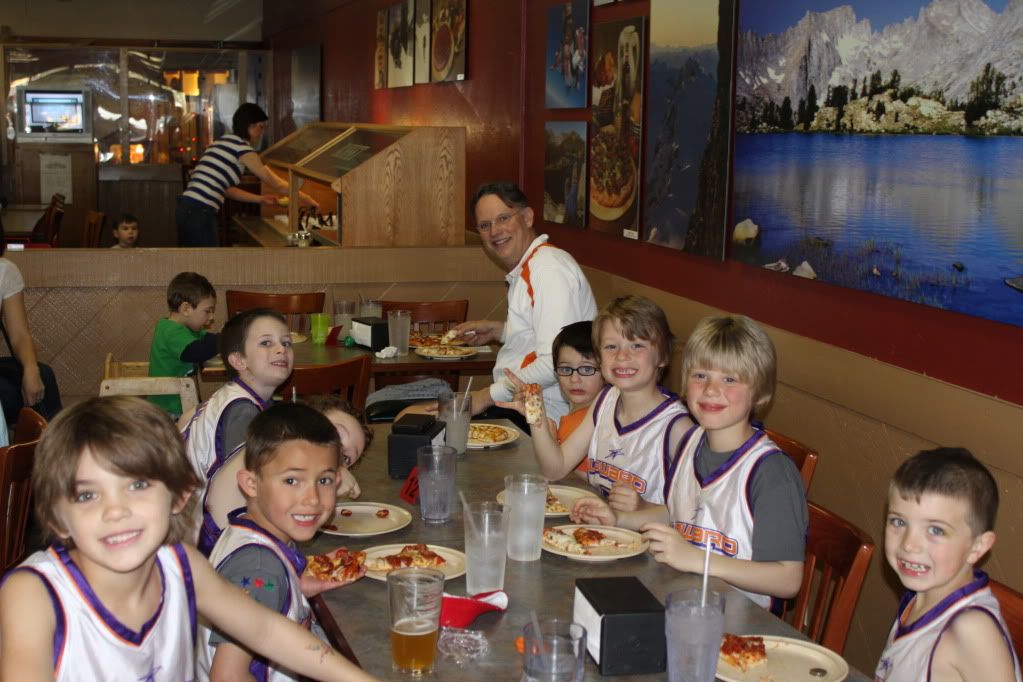 Pizza Party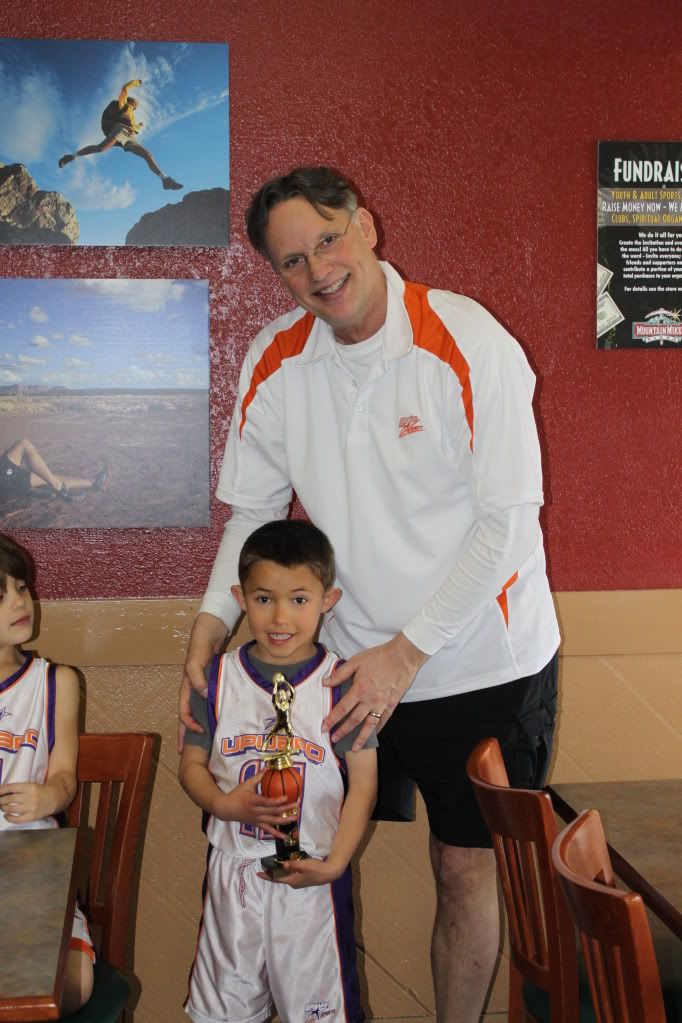 Drew with his trophy