Tuesday, August 24th was the kids first day of school!
They were both so excited the night before. We laid out our school clothes, had our backpacks ready and went to bed on time so we'd be ready for a great first day.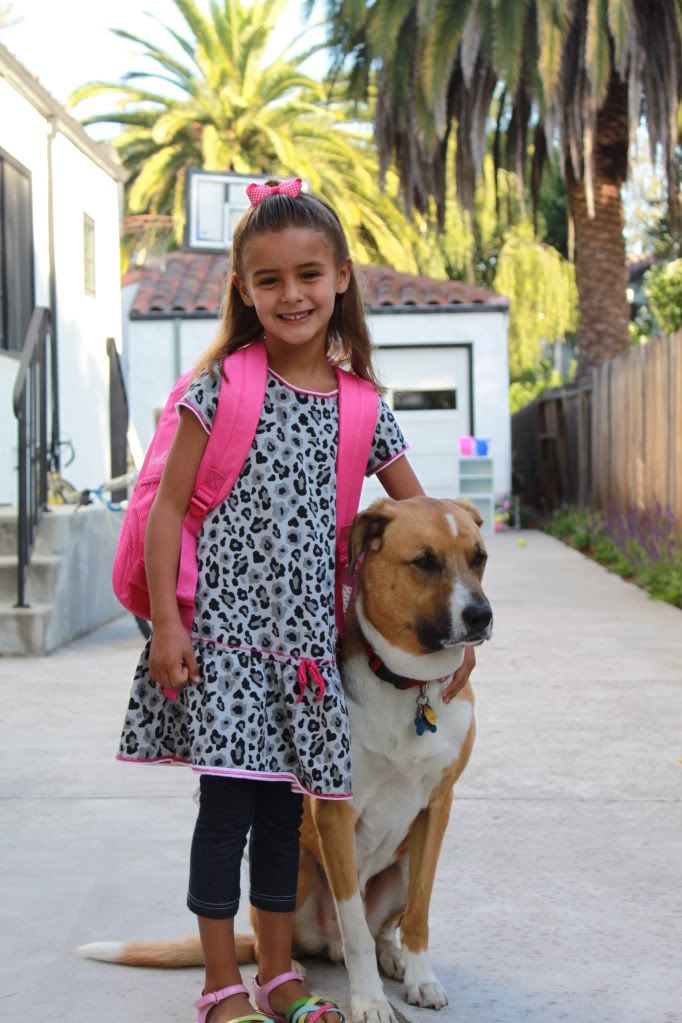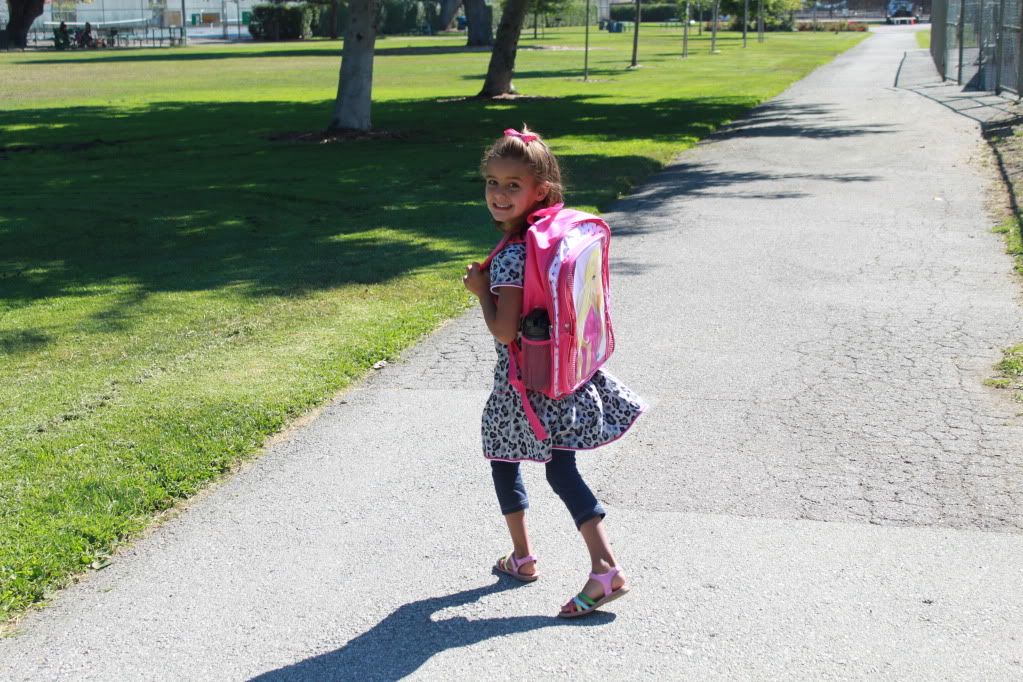 Ava is starting kindergarten with Miss Shawn and Drew is starting second grade with Miss Arnout. They both have been making friends and enjoying school. I'm so happy! It's been hard to move them to a new school where we don't know anyone, but they seem to be adjusting really well.
Ava gets out of school at 12 so I took her to celebrate her first day of kindergarten with a yummy pizza lunch. There is a place on California that we can walk to from our house so that was a fun little adventure for us. When Drew got out at 2:45 we had to continue with our first day of school tradition-ice cream! I got to hear about how their days went-Ava's highlight was petting Spike the class bunny. Drew's was playing on the spider climb at recess. I hope they both have a great school year!